Career coaching
Discovering your professional purpose
Finding a work that satisfies your needs in today's fast-paced world might feel like an uphill battle at times. You may, however, put yourself in a better position to pursue a career that is in line with your values and ambitions if you take the time to determine your goals and passions and then write them down. In this piece, we will discuss the steps involved in determining your professional purpose as well as the ways in which you can use this knowledge to direct the course of your professional life.
Start by thinking about the things that are important to you and the hobbies you have. Think about the kinds of things you enjoy doing and the kinds of things that interest you. Ask yourself what it is that you are drawn to in a natural way and what it is that you would like to learn more about.
Discovering these hobbies might provide you with valuable information about possible job pathways that would be a good fit for your personality and preferences if you were to pursue them.
Next, analyse your talents and strengths. It is essential to have a clear understanding of the domains in which you thrive and how those domains could be applied in the working world. Think about both your hard talents (technical abilities, such as coding or financial analysis) and your soft skills (interpersonal aptitudes, such as communication and problem-solving).
Hard skills refer to technical abilities, while soft skills refer to interpersonal aptitudes. The process of determining which career pathways are likely to be advantageous for you to pursue begins with the identification of your skills.
After conducting an analysis of your skills and areas of interest, it is time to develop SMART goals for your professional life. These goals should be specific, measurable, attainable, relevant, and time-bound. These objectives must be adapted not only to your interests and skills but also to the sector and the labour market in which you operate. You will have a clear roadmap for obtaining success in your work if you develop SMART goals for yourself.
The development of a growth mindset is crucial and should be done in addition to goal setting. This necessitates taking on obstacles head-on, gaining insight from failure, and looking for ways to develop oneself on a consistent basis. You will be more ready to adapt and prosper in an ever-evolving employment market if you cultivate a growth mindset. This will make you more resilient.
Last but not least, get help from a career coach or a mentor, and don't be hesitant to do so. These industry experts are able to guide you through the process of determining and following your professional aspirations by providing insightful guidance and recommendations.
In conclusion, determining your professional purpose requires conducting an evaluation of your interests and strengths, as well as developing goals that are SMART. You can set out on a route in your professional life that will bring you fulfilment and success if you devote some time to figuring out your interests and your skills. Keep in mind that locating the appropriate profession for you could take some time and effort, but the benefits justify the investment.
Share this article with a friend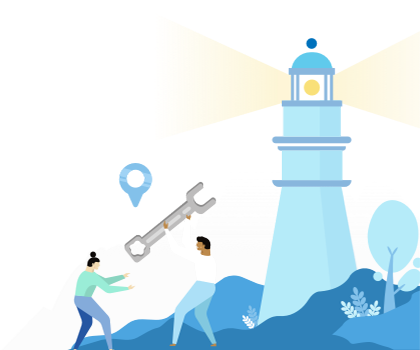 Find a coach dealing with Career coaching