Stress
Coaching for stress and depression?
Many people are familiar with therapy as a form of treatment for mental health issues. But what about coaching? Let's explore how - and why - coaching for stress or depression could help you, instead of the traditional route of counselling.
Counselling is a 'talking therapy' for the client and a 'listening' process for the counsellor; reflecting back in this situation is the talking that the counsellor does and is required to do. It sounds easy but actually is a skill, hence the effectiveness I see regularly with person-centred counselling.
Coaching is more proactive (counselling is 'active' too). Taking steps towards a goal, making things happen and moving forward rather than 'looking back' as lots of suggestions are made about counselling.
Through the coaching process, you may or may not find the light bulb moment of the underlying reason for depression. Whereas, in counselling, that is the purpose and intention so that you can then make informed choices in future. With coaching, this element of looking back can be 'bypassed' - instead we focus on what changes can be made in the present and what outcomes we would like in the future.
So, coaching looks forward more than back. Of course, we do review progress, achievements and celebrate them, so part of the process is to look back and see where we came from and how we got to where we are.


Coaching can often help people get out of the dark place they might be in, into lighter, brighter situations they can help to create for themselves. For people in a vulnerable, uncertain and often lost place, that can seem daunting - to actually have the energy to create, the effort required to create something new. But, it actually isn't any more effort than you have to make to survive each day - and is far more effective!
'Survival' requires a lot of effort. Stress and depression both have elements of distraction from day to day needs and relationships, from 'stuff' that needs doing like eating, working, the school run and more.
Often, when we're going about our everyday lives, our minds take over and we do many things without thinking about it - usually because we have repeated the actions many times before. Simultaneously, we can dwell on ways to escape the darkness we are feeling. This brings physical stress from chemicals in the body and cognitive impairment (distractions) from the common stressors we experience, just through living life.
Overcoming those stressors and defences takes effort, yes. But, in the longer term, it is more effective and useful and saves untold 'meaningless effort' later on.
So, how would coaching work for stress and depression?
The coaching process is always the same, so it can be adapted to any circumstance, any goal or objective. It's flexible like that!
Look at where you are, look at where you want and need to be, and by when. Then, together with your coach, plan small, manageable steps to build an easily achievable action plan that can be reviewed at subsequent sessions. We recognise achievements and even celebrate them!
Another aspect of mental health problems, such as depression, can be the secondary gain of being cared for; being looked after and having fewer demands and expectations from those around you. Well, that can't last forever! It takes its toll on our loved ones too remember, which cannot be good for either of you.
So, with coaching, we look at the resources you have and what you need to develop. In these situations then, that would be support, options and experience, and develop simple action steps like building purpose and willpower.
To find a coach dealing with stress or depression near you, use the advanced search tool.
Of course, coaching isn't for everyone. So, if you're not sure which option to take, explore the benefits of talking therapy.
Share this article with a friend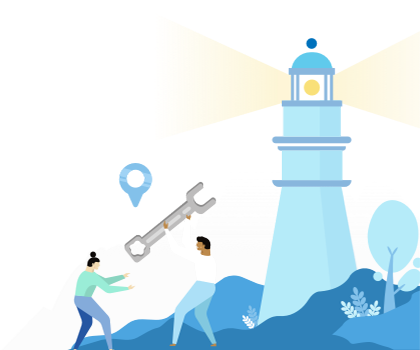 Find a coach dealing with Stress