Can coaching help me during this pandemic?
For many, coaching is seen as a luxury. Like training; a 'nice to have' when things are going well. It might be that you think it's for high flying executives, or those with lots of money.  Certainly not something that you might invest in at a time when there must be other priorities, such as staying safe and well, and, let's face it, money might be short as well. 
There are many articles written about what coaching is and it's true that there are specialisms within coaching, such as for your career, sport, relationship etc. However, at its most fundamental, coaching is about having A.N.Other to speak to about what's happening in your life right now; where you want to find a way to deal with it or make some change. Those conversations that you can't/don't want to have with those closest to you for any number of reasons, but feel that if you don't air how you're feeling, you might just pop. 
And if like me, you're becoming more aware of people around you struggling with how life is right now, then you'll know how important it is to find useful ways of getting help and support.
We're all good at saying 'one day', 'when we're back to normal', 'when this is over' etc.  And it's true, there are lots of things we'll be able to do when we're able to move more freely, but simply holding your breath till we get there might not be the best strategy.  Getting support to operate at your best (whatever that might be at the moment) will make what you're experiencing in this changed world easier to deal with.
So, here is some myth-busting which might help you, or someone you know, decide that coaching might be right for you now:
A relationship with a coach is always long term? - each step is negotiated and it may be that simply having one conversation now might just help you back on track. Of course, there is always the option to spend more time with your coach – if you want to.
Coaching is always face to face? – many people used to prefer to do this, but when it's not possible (for whatever reason) online can be very successful too. More of us are spending time online and finding that we can do all sorts of things we never did before.
Coaching is always really expensive? – many coaches are offering free/reduced-price sessions at the moment as it's so important to help. You'll also find lots of free resources around too that your coach can point you to.
Coaching is just for other people? – 'coaching assists you to bridge the gap between where you are now, to where you would like to be far more effectively than if you worked alone.' (From The Coaching Academy). So, if where you're at right now is worrying, not feeling yourself, having negative thoughts, lacking concentration, not sleeping properly, or simply needing a bit of support, and you'd like life to be a bit different, then it is for you.
I'm usually OK, so I'll just dig in and I'll be fine? – and you will be fine, and many of us have really useful resources that we've used in the past which are coming in handy now. But if those resources are becoming scarce because you've had to dig deeper, a little top-up will help you stay on the road for longer. 
I'm glad you've read this and I hope it's been food for thought. Even if not for now, maybe at some point when you decide that having that other perspective might be helpful. We'll all deal with these times in our own way – but you don't have to do it on your own. If you do feel you would like to speak with a life coach you can search Life Coach Directory to find a coach that resonates with you. 
Share this article with a friend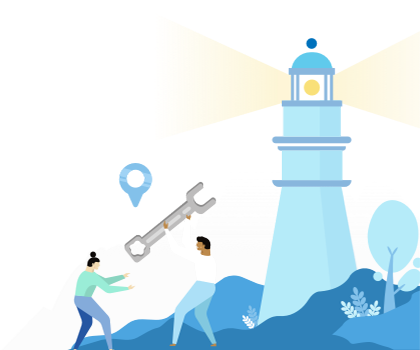 Find the right business or life coach for you