Career coaching
Are you sure you want to enroll on that course?
At this time of year many people will be considering enrolling on a course in September, hoping that it will help them with a change in career direction.
If you're such a person, there are five questions that you must answer honestly:

1. Is the qualification absolutely necessary?
Before you spend your time and money on a course, you need to find out if the qualification is absolutely necessary to get your foot in the door of a new career. Don't make assumptions. You can do this by speaking to people who are already doing the job you'd like to do. If you don't know anyone, use the power of social media to find at least one person you can speak to. Somebody somewhere will know someone who can help you. Find out how they 'got in' and if there are any other possible routes. 

2. Am I supported by my partner?
A big change in circumstances means that you'll need the support of loved ones to get through. It's hard to do it alone and it may be big sacrifice for them too.

3. What are my potential distractions?
If it's necessary for you to gain the qualification, what might get in the way of you completing it? Family life, other commitments - it's no surprise that there's a high dropout rate for part time courses. It's easy to be motivated at the the beginning of a new term, but when the nights draw in, it's cold outside, you've had a tiring day at work.... you know the score. Assume that distractions and general life will get in the way and be specific about what they might be. That's the best place to start.

4. What can I do to overcome the distractions?
Once you've identified your potential distractions it's a good idea to have a plan of action. Perhaps it's a case of committing a certain time of the week to focus on your work. Maybe you need to go elsewhere to work/revise where you can be free from distractions. This is where your partner, flatmate or someone else can help. Maybe there's commitment that you do have that you can ask someone else to take on. Don't assume things will slot into place. 

There will always be unforeseen circumstances but all you can do is control the controllables.  

Don't forget that your college or open university are there to help too. Extensions are often possible but use them only as a last resort.

5. What else can I do to increase my chances of a successful career change?
There are many people who work very hard to get a qualification, only to end up not doing anything with it. That's fine if you just want to learn for learning's sake, but if you really want it to help you change career, you need to strike while the iron's hot and start networking within your chosen field. Ideally you need to have started before you finish your course. By networking, I mean making contact with possible employers, finding out if shadowing or work experience is a possibility or making the most of social media. Gaining an understanding of your desired sector is crucial to improving your chances of making the switch.

In some ways this is a tougher step than gaining the qualification because it really means you have to step out of your comfort zone and get talking to people who don't have to give you the time of day. Just ask any recent university graduate!

This is where a career coach can come in handy, firstly because it's hard to do it on your own and secondly, a coach can also help you to identify the gaps in your job searching strategy.
So if you can answer these questions and still be committed to enrolling on that course, I wish you all the best.
Share this article with a friend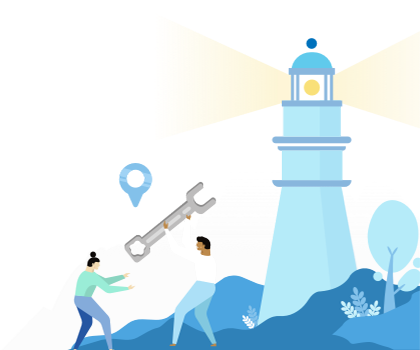 Find a coach dealing with Career coaching