Career coaching
A-Z guide to finding work you love - letter T
This is one of my favourite words in the English dictionary and it refers to the ability to keep going in the face of adversity and not give up. If you look at people who are successful or people who love the work they do, there's a strong chance that they've had to overcome some sort of adversity in order to get to where they are. It's often the case that the things you really want to achieve in life are never easy and will require some sort of sacrifice or periods of challenge in order to achieve your goal.

If you look at people in the past such as Nelson Mandela or inventors such as Thomas Eddison who contributed to the invention of the light bulb or Alexander Graham Bell who invented the first practical telephone, their success was preceded by mistakes and failures -  but they never gave up.
T stands for tenacity
Many people, regardless of how unfulfilled they are in their job, never get far with their career transition plans because it takes time, effort, resilience and yep: tenacity. I tell clients that, as exciting as it is at the beginning of our sessions, when they are discovering a great deal about themselves and what makes them tick, there will be a stage where barriers need to be overcome if they are going to make a successful career transition. Unfortunately, not everyone makes it. I have no room to judge because it can happen to us all. Remember when you made those well-meaning New Year's resolutions, only to find that you gave up by the end of January?
So what can you do to develop that tenacious spirit? For me, it's about knowing what you want and also more importantly, why you want it. This is where you identify what is really important to you. If the reason why you want to achieve your career goal is not compelling, it is very unlikely that you will achieve your goal. So take time to create a clear picture of what you want to move towards and what you want to move away from. What will it give you? What would you be saying to yourself when you achieve it? What can you imagine other people will be saying to you when you get there? 
Once you have that clarity, coupled with real excitement about what that goal will eventually look like, that will give you the motivation to keep going despite what happens around you and the adversity you might face and the mistakes you make on your journey.
There is a word of caution with all of this because tenacity isn't about repeating the same mistakes over and over again and expecting different results. You may need to review and change things, e.g. your CV, your interview technique or perhaps your whole job search strategy. Whatever it is, it's vital that you keep going and maintain that tenacious spirit if you want to move from where you are to where you want to be.
If you like to be inspired by real examples of tenacity, watch the movie 'The Pursuit of Happyness', starring Will Smith. It's currently on Netflix.
I'll leave you with the words of Michael Jordan who was perhaps the greatest basketball player of all time, many would say even the greatest sportsman. He said, "I make mistake after mistake over and over again. That is why I succeed."
Share this article with a friend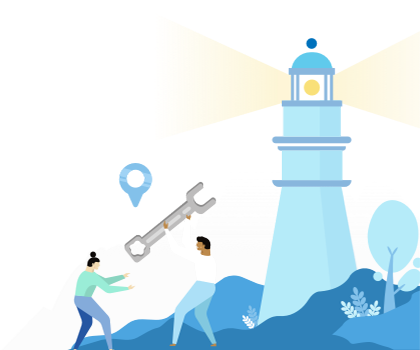 Find a coach dealing with Career coaching