Work/life balance
7 signals that your work-life balance is out of balance
'You want something done, ask a busy woman.'
It's typical that high performers find it really hard to notice when they are at risk of a burn-out or breakdown. After all, they are used to putting the work in, getting on with it and not putting up with anything that gets in their way. That's one of the reasons they are doing so well and that everybody loves them. They are reliable, highly productive and efficient.
Let's consider Anna, 36, who lives in Greater London. She is building a successful city career, is an engaged mum of her boy twins, a lovely wife and organiser of the lives of all her family members. She is also a great friend, loves exercise and never misses a party. Looking at her life is tiring for just an onlooker.
Superwoman
Anna seems the superwoman beyond belief. And she was. Until recently. Because her intense lifestyle is catching up with her energy levels. What seemed to work for years has become an effort. What seemed to be joy has become a burden.
What is going on?
Anna has depleted energy levels, is emotionally drained and start to run on empty.
She needs to make changes to her life if she wants to stay happy.
What are Anna's signals that things are not okay?
She doesn't sleep well. Wakes up in the middle of the night and worries.
She forgets things. Last week she didn't attend the meeting at school as it had slipped her mind.
She is snappy. She was always easy going, until recently.
She feels resentful. She knows she is juggling a lot of balls. It never bothered her that others had chosen a more relaxed lifestyle, but now it is an irritating issue.
She becomes more and more a control freak. As she feels she is losing control, she puts in a huge effort to hold on to control.
She starts to doubt her abilities. As she lets slip more regularly, it undermines her confidence.
She lacks energy. Where she used to be this 'tiger', who was up for everything and couldn't get enough of life, she is tired. Or better said: exhausted.
If you recognise changes in yourself, like Anna, don't wait for the breakdown. Take action now and turn your work-life balance around.
Share this article with a friend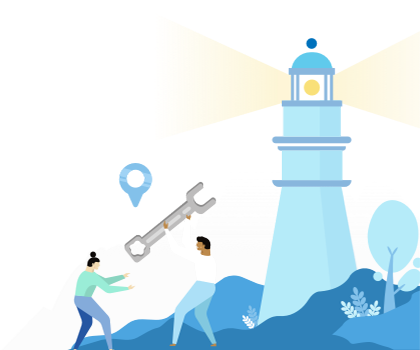 Find a coach dealing with Work/life balance