Personal development
5 self-help tips to living a better life
Have you ever asked yourself, "What have I done with my life?"
You have a stable job, a family maybe, and good friends. Yet, you feel that something important is missing. That all-important thing that motivates you to wake up early each morning and go to work on time. That tiny detail that enables you to survive a week loaded with impossible tasks. That little something called drive.


Here are five self-help tips that can fuel your drive to living a better life:

1. Be yourself
There are many self-help books that ask you to contemplate and realise what you want to change in yourself - your attitude, your work ethics, your appearance, everything. Take these books with a grain of salt. Or, better yet, throw them out!


The best advice that anyone could give you is to be yourself! You don't have to make big changes to improve your drive or your passion to live. Try to stick to your own beliefs and values. Only this way can you be original and live a better life. Tell yourself, "I'm OK, maybe not the greatest, but I can always try to do better."
2. Focus on what you want to achieve
A golden self-help tip that never fails to work is to set long term and short term goals. We ensure that we accomplish the long term priorities by slowly ticking off each short term goal.
Try to concentrate on your life goals. Do you have a particular career goal in the next five years? Or maybe you plan to step on all seven continents in the next 10 years? Focus on achievable goals, and make sure that you plan way ahead - map out steps that would make it easier for you to achieve your plans. Also, learn how to prioritise. There are goals that need to be accomplished right away, and there are goals that simply need time to be completed.
3. Take calculated risks
Sometimes, people feel that they are not making most out of their life because they aren't taking risks. There are those who would rather stay in their comfort zones, unwilling to explore the rest of the world that they haven't discovered yet.
Remember this: no matter how many self-help books you read, if you are not willing to take risks, you cannot live life to the fullest. So try that extra spicy Thai recipe! Buy that round trip ticket! Life is about collecting new experiences, not repeating ones you are safe and comfortable with.
4. Master at least one field of interest
People indulge in the idea that they are more than capable of doing a particular task. You are at your best when you are doing something that you know you won't fail. For areas where you fare well in, don't just settle at being "good." Master the craft!
Do you love cooking? Be a professional chef! Do you have ears for good music? Be a master composer! Mastering at least one field boosts your confidence and makes you realise two things: you don't have everything in life, but you can always have the most of everything you work hard to achieve.
5. Have fun!
The best self-help tip of all. Whatever you choose to do today, make sure that you don't do it just because you need to. Do it because you'll have fun! Possessing a positive attitude goes a long way, especially when your goal is to live life to the fullest.
Share this article with a friend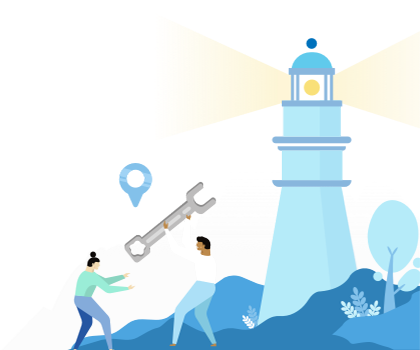 Find a coach dealing with Personal development