Career coaching
Rethink your WFH set up: Tips to boost productivity
While some people have taken to their new-found work from home (WFH) lifestyle like a fish to water, others have found their home office to be an unproductive prison. As the government roadmap is rolled out, hopes of returning to the office anytime soon are being dashed for those missing their old routine.
In this article, we explore the following ways you can rethink your WFH setup:
removing distractions and rewarding yourself with breaks
bringing office quality equipment into your home
keeping your bedroom and workspace completely separate
Read on as we help you boost your productivity and establish a workspace that can keep you going over the long-term.
Remove distractions and reward yourself with breaks
Got the equipment and a good degree of separation from your bedroom? Maximising productivity in your WFH set-up is also about creating a powerful daily practice — and an important part of this ritual involves removing distractions so you can focus better on the task at hand.
One of the biggest challenges you face when working from home is overcoming the gnawing temptation to scroll through social media or put on your favourite Netflix show under the preface of needing background noise.
You might not think much of it, but time spent on small distractions adds up, which affects your performance — or if your company uses time tracking software, can see you working late into the night to catch up.
The solution: shut down potential distractions and give yourself more designated breaks.
Focus is the name of the game when it comes to WFH productivity, be strict with yourself, not only to improve performance but also respect the boundaries of work and downtime.
Leave your phone well away from your desk and replace sporadic distractions with small (scheduled) breaks, allowing you to get your fix before jumping whole-heartedly back into the working day.
Taking regular breaks — between five to 10 minutes — will make you more focused and take up less time than letting yourself be distracted throughout the day. Walking away from the monitor can also give you a fresh perspective and put your subconscious to work on a particularly tricky task.
Bring office quality equipment into your home setup
Missing your desk chair? Or maybe that wall-mounted monitor didn't make the trip home before lockdown? Despite our cautious optimism we have to face facts and realise it's likely going to be a long time until we can set foot in the office again.
With that said, most WFH setups are makeshift and not at all intended to be a permanent fixture in your home, which might have been manageable three weeks into the first lockdown, but nearly a year on and things are likely feeling a little cramped.
The solution: elevate your home setup using professional (office quality) equipment.
Recreating the office in your home isn't exactly feasible, but striking a happy medium could boost productivity while also respecting the sanctity of a work/life balance.
Not sure what you need to give your home set up a professional edge? Here is some equipment to check of the list you likely don't already have:
Ergonomic wireless keyboard: laptops are great for portability, but the keyboards are awkward to use over long periods (see the advantages of going wireless).
PC/mac docking station: extend your setup's functionality with additional ports to ensure no wires are getting crossed (here are some high-spec options explained).
Business monitor: most work is done using our eyes, so avoid small monitors that strain your eyesight (find larger, business-focused alternatives here).
If you're missing the efficiency of your office space then consider optimising your home set up as close as you can to the real thing.
Worried about the cost of collecting high-quality office equipment? Contact your employers because it remains their role to make you feel comfortable and focused while you work, even when the office itself is out of bounds.
Keep your bedroom and home office separate
Rule number one of WFH is to keep your home and work lives separate where possible.
While our newfound flexibility feels great on paper, it often breeds new pressures such as feeling obligated to work harder and be on constant call to respond to non-urgent messages.
Something we've learned over this year is that keeping a healthy work/life balance is no mean feat, especially when your work computer is sitting at the end of your bed.
The solution: make sure you keep the bedroom and home office well away from each other.
Understandably it can be tempting to work from your bed (or somewhere close), especially if you already use your bedroom for gaming — or share a living space with other people.
But don't fall into this trap. If there's little distinction between work and relaxation you'll find it difficult to switch off at the end of the day, meaning you won't be 100% in any facet of your home life.
Not sure where to park your new home office? The main aim is to get it out of your bedroom, but where you sit or stand can also boost productivity. For example, finding space next to a window provides some much-needed access to natural sunlight and fresh air.
For some people, WFH over the last year or so has felt natural and even freeing at times, but for others, it has been a real challenge to come to terms with and as a result, individual productivity has reached an all-time low.
From getting out of the bedroom and building yourself a more permanent set-up to being more disciplined around distractions, use these tips to avoid the pitfalls of working from home and boost your productivity levels.
---
Stevie Nicks is Digital Editor at Just Another Magazine – a website that covers the topics you care about.
---
Feeling stuck in your work? Find out if career coaching could support you and find a coach today.
Share this article with a friend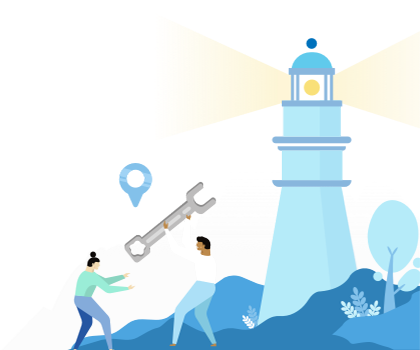 Find a coach dealing with Career coaching