Youth coaching
Will you go scroll free this September?
The Royal Society for Public Health (RSPH) have launched 'Scroll Free September', a month-long campaign to help us negotiate a happier relationship with our phone and social media.
While the initiative is aimed at everyone, it's especially looking to target young people after their 2017 #StatusOfMind report revealed some worrying statistics. Some key findings from the report include:
91% of those aged 16-24 use the Internet for social networking.

Rates of anxiety and depression in young people have risen 70% in the last 25 years.

Cyberbullying is a growing problem, with seven in 10 young people experiencing it.
Their research also revealed that young people who are 'heavy users' of social media (spending more than two hours a day on social networking sites) are more likely to report poor mental health. Issues of sleep, poor body image and FOMO (fear of missing out) linked to social media usage were also highlighted in the report.
Despite these statistics, there were positives to be found too.
"Social media has prompted a revolution in peer-to-peer interaction and sharing" says the report. It went on to explain how social media can be a tool for self-expression, helping young people put forward their 'best self'.
We know from personal experience, just how positive social media can be for well-being, when used in a healthy way.
And this is the key thing. The aim of Scroll Free September is not to make us give up social media for good, instead it hopes to encourage a little reflection. It offers us all a chance to consider which aspects of social media we miss, and which we could really do without.
---
If you're not ready to go cold turkey, the campaign offers up other options to try:
Social butterfly – Take a break from social media at all social events.
Night owl – Take a break from social media every evening, after 6PM.
Busy bee – Take a break from personal social media accounts when in school or work.
Sleeping dog – Give up social media in the bedroom and improve your sleep.
---
It seems like even social media companies themselves are recognising the damaging effect too much screen time is having on us. Facebook and Instagram are currently rolling out updates to help users manage their time better on the app, with push notifications and monitoring tools.
Social media can have so many positive effects, including connection, support and self-expression. But it's important for us to acknowledge the negatives that often come alongside excessive usage.
Taking some time away from the screen can help us build a better relationship with our phones, reconnect with the 'real world' and encourage us to be more mindful of our time online.
Share this article with a friend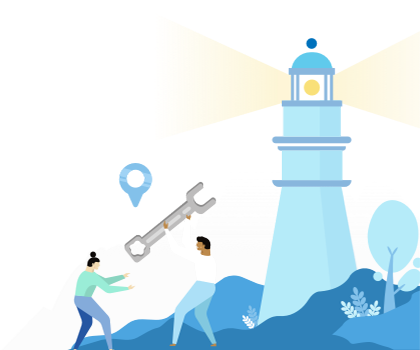 Find a coach dealing with Youth coaching