4 things that make a coaching conversation so powerful
When was the last time you had one whole hour, dedicated solely to you, to your agenda, and your future? An hour where you are listened to wholeheartedly, where silence is encouraged for you to think and reflect. The person you are speaking to is there to guide and support you without judgement and holds unconditional positive regard for you.
Coaching provides you with something that you cannot find anywhere else, there are many differences between coaching, counselling and mentoring but this article seeks to share how coaching differs from an everyday conversation to help to try and explain the power of coaching. If you might be considering coaching but are not quite sure yet, I hope this article will encourage you to find a coach for a free discovery call. 
Below are four things that make coaching conversations more powerful and transformational than everyday conversations… this is not to say that everyday conversations are not worthy – of course they are! But if you are looking for a conversation to bring about a change you wish to see in your life then a coaching conversation may well be the one for you! 
Four things that make coaching conversations powerful
1. A coaching conversation provides you with time and space that it is rare to find in other relationships
How many times do you speak with a friend or colleague only to realise they're not fully engaged in listening but perhaps they are thinking of what to say next? Research shows the average attention span is about eight seconds, so whilst people may be hearing the words you are saying it is unlikely they are actively listening in the same way that a coach would.
Coaches are trained to listen globally, to even hear the words you are not saying through your body language. Coaches will listen to you and reflect back what you are saying, both to check their understanding and also to raise your own awareness – acting as a soundboard and help you to see things from a different perspective.
2. A coach will not give advice
Unlike a lovely friend or colleague who may be seeking to help you, a coach believes that you are the expert on your life. A coach will ask you the right questions to help you reach your own conclusions about the next steps. A coach knows that we cannot walk in your shoes. We can support you to understand what you are aiming to achieve, where you are at the moment, what opportunities are available to you and your next best steps forward.
3. A coaching conversation will give you structure and a framework
This helps to untangle your thoughts, define where you want to go, explore any obstacles and choose your actions. If you have a lot going on it can often feel like you are 'blurting it all out', which can often feel cathartic but not necessarily moving you any further forward. In a coaching conversation, you are guided and supported through a process to help you really define what your goal is and pinpoint the next best steps, that work for you. Without a clearly defined goal or direction, it is difficult to know which way to turn. 
4. Unlike a conversation with friends or a colleague, your coach is completely impartial
They have no stake in your goal but they do want you to succeed for yourself. A coach will support you to ensure your goal is connected to your own personal motivation and that it aligns with your own personal values. So often we can get swept up in the goals and dreams of others or working on something for someone else, without taking the time to register if it's what we really want for ourselves.
If there is a gap between where you are now and where you want to be, working with a coach may very well be exactly what you need.
Share this article with a friend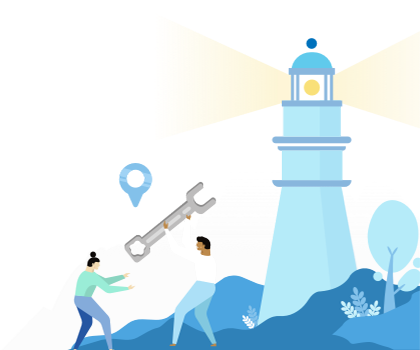 Find the right business or life coach for you