Health coaching
Unlocking lockdown with mindfulness
This week is international stress awareness week, and with COVID and lockdown, in varying forms, now a regular part of our new normal, more than ever it is important to look after our mental and physical health - especially when there seems to be no immediate end in sight to COVID restrictions. As we move into the winter months and another national lockdown, stress, anxiety and fear for the future can easily start to dominate our thinking.
Practising mindfulness 
So what is mindfulness and how can this contribute to our mental health? Jon Kabat Zinn, who enjoys global renown for his work on mindfulness-based stress reduction (MBSR) defines mindfulness as, "The awareness that arises from paying attention, on purpose, in the present moment and non-judgmentally." (Kabat-Zinn, in Purser, 2015).
This is the more widely accepted definition in practitioner and academic literature, and perhaps more descriptive for those who want to start practising it. As well as awareness, Kabat-Zinn tells us to focus conscious attention on the 'right here, right now'. It's a concept that most who practice meditation will already be familiar with, and it's why the two often go hand in hand [1].
For me, in simple terms mindfulness is about being able to be present in the current moment, being able to press the pause button and allow ourselves to rise above the cacophony of our thoughts.
In our often fast-paced, stressful lives and our modern-day obsession with social media, mindfulness can be helpful in giving us time to slow down, be more focussed, less stressed and enjoy life in the present moment.
Practising mindfulness is also a good way to positively promote and safeguard our mental health at this time. There are some practical ways to practise this and during lockdown, I experimented with new habits around daily mediation and making time for daily walks, cultivating being present by taking time to notice what's around me with my senses, sight sound and smell.
Form a new habit 
As part of my experimentation, I took on board the commonly held view that it takes 21 days to form a new habit. I had always wanted to be disciplined enough to meditate on a daily basis and for me, this also had a spiritual benefit, but I had never been able to get into a regular rhythm of practising it. Lockdown gave me the perfect opportunity to trial developing this as a positive habit. I found a number of things that helped me to build and establish this:
finding a regular time slot in the day, first thing in the morning worked best for me
identifying a quiet space in the house where I wouldn't be interrupted
using a timer to get me into the practice of meditating for a set time and then gradually building up to 30 minutes
creating the right atmosphere, using an incense burner helped me to focus more on my senses and the present moment
With this approach, I was able after a while to develop a daily habit of meditation. It wasn't all plain sailing, initially meditating for 30 minutes seemed like an eternity but now the time passes quickly as I have learnt to still myself for longer periods.
I found that any changes in my daily routine could easily disrupt my embryonic habit. So for example when I also started fitting the gym back into my weekly routine as the previous lockdown eased, I slipped on the meditating. This meant having to re-establish the new habit by getting up a bit earlier so that I could do both. This demonstrates how finely balanced daily routines can be in supporting the formation of positive change and why we need to keep fine-tuning them.
Mindful walking
I also started walking daily during lockdown, although now three days a week I alternate this with a gym workout. I gradually extended my route to walk about three and a half miles each day which includes walking through local parkland. During my walk, I try and stay clear of my phone apart from using it sometimes to photograph what I see.
Although my walk is often the same or a similar route, each time I make a point to notice new things, even just the gradual change of seasons, colour, sound and light. I was surprised to find that during my walks I have often become more aware of emotions that have laid buried in my subconscious and find it freeing to just acknowledge, notice them and let them surface, which in turn I find helps me to be more compassionate towards myself.
There are of course additionally numerous other physical and mental health benefits of walking which also positively contribute to feelings of well-being and mental health. Psychotherapist Owen O'Kane says spending time in nature, even if you are just walking around the local park has positive mental benefits. Scientists report that 15 minutes per day can be enough to activate positive changes, reducing cortisol otherwise known as the stress hormone, which immediately provides a sense of clam. Additionally, there can be an increase in serotonin and dopamine which improves mood and reduces anxiety [2].
 
Walking is also an opportunity to connect with others. Even in lockdown you can meet with one other person outside whilst maintaining social distance. Often this needs to be arranged intentionally but with a little effort, this is a way of maintaining real connection as an alternative to virtual connection. As a coach, it's also a creative way of coaching for clients that like to be outdoors. 
 
I also adopt a similar approach when I visit the gym using the opportunity to just focus on my bodily sensations as I work out, and this can provide an equally good environment for practising mindfulness.
 
I find that the days I meditate and walk or even use the gym mindfully I am more centred, less anxious, in tune with my emotions, better able to focus on the day ahead and able to see things in a wider perspective. I am also more creative. This helps with my coaching as I am able to be less distracted and fully present with my clients. As Melissa Ford puts it in The Journey of a Prosperous Coach, "Slowing down means stepping out of my internal, thought-created world into the world of powerful service."[3]. 
 
It might not be possible to do all of these things but most people can do at least one of them. I encourage you to try and not take my word for it but see how differently you feel when you incorporate mindfulness into your daily routine, through either mediation or combining this with walking.
In the current climate and to help us get through the winter months, this is more important than ever. Establishing these positive habits will also continue to have benefits when we are finally free from lockdown and COVID restrictions, giving a strong platform for managing the future challenges that life throws at us. 
References 
[1] What Is Mindfulness? Definition + Benefits (Incl. Psychology), Catherine Moore, PostivePschology.com (13.10.20)
[2] Owen O'Kane Ten Times Happier
[3] Living Service The Journey of a Prosperous Coach, Melissa Ford
Share this article with a friend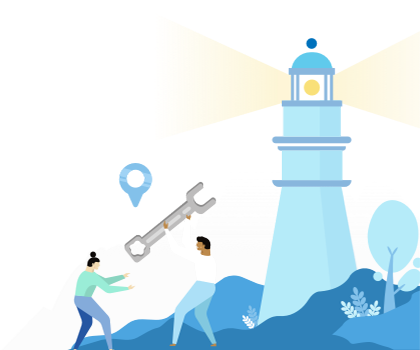 Find a coach dealing with Health coaching