Personal development
Spring! Time to spring clean your life!
Spring cleaning in your home - not my idea of fun, but even I have to admit to the sense of achievement and relief when I do clear out a cupboard/wardrobe, even a drawer. And how much lighter it is when you clean your windows!
So taking this into thinking about our lives, life coaching has a great role to play helping to spring clean lives - and we will feel sooo much better for it.
So what type of life spring cleaning could I do?
1. Make some decisions. You may have been trying to make up your mind about something, thoughts running round and round in your head, even discussing it endlessly with others, and yet still not have been able to decide the best way forward? Within the life coaching session, you will have the opportunity to consider what would best fit with the person that you are. Refreshing your values and beliefs, your drivers and motivation, your thoughts and experiences will help get those decisions made, and let you be clearer about your great future and the goals you want to achieve.
2. Have an audit. "I feel OK sometimes but other times I feel like life is passing me by", is this familiar? Sometimes you might feel as though you are just "surviving" and what you really want is to feel like you are "thriving". Or you may be feeling a bit like "a square peg in a round hole" – and there are very many people who feel like this for a variety of reasons. Feeling like this is actually very stressful, and the longer it goes on the more damaging it is to your self-esteem. Getting to who you really are and what you really want will allow you to go forward feeling lighter and brighter.
3. What do I actually want? Determining where it is you need to focus right now, what is important and how to reach your potential, are all part of the life coaching process. Sometimes it helps you discover an unknown "blind spot" - spring cleaning may help you see with fresh eyes.
4. What might be lurking in the corners? Finding "stuff" down the back of the sofa when you spring clean? Sometimes finding something you have lost, something unpleasant and getting rid of it or something you have forgotten about but value. All can be metaphors for your life. Reasons for deciding on a life spring clean can be random and seemingly small – and it is often surprising where life coaching can go from the initial issue. Just like spring cleaning - you start with clearing a bookshelf and before long you are absorbed with a letter tucked into the back of a book.
Personal life coaching - find out what is in the back of that cupboard – relationships, work, finding a way forward after a setback, health issues, increasing self-confidence and self-esteem as well as self-knowledge. You will feel better for it.
Now - where is my duster...!
Share this article with a friend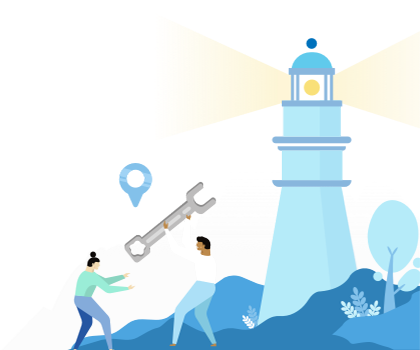 Find a coach dealing with Personal development