Stress
Simple steps to ease your stress
Since 1992, April has been designated as 'stress awareness month'. For a great many people, stress has figured particularly strongly in the last three years, with the arrival of an unprecedented pandemic in our lifetime, isolation, loss, different ways of working, job insecurity – and a cost-of-living crisis.
So, what is stress?
It can be positive, the type of stress that drives you, raises your adrenalin and wants you to achieve. Conversely, there is stress that may be described as the inability to cope with the demands of the situation, practically, physically and/or emotionally.
---
Here are four simple steps to start with to ease negative stress
1. Mind and body
Almost everything will work again if you unplug it for a few minutes…Including you.

- Writer Anne Lamott
This year, Dame Kelly Holmes, an Olympic athlete, launched her Find Five Campaign and called on everyone to spend five extra minutes a day concentrating on both their physical and mental health with a view to managing stress and increasing well-being.
The campaign reminds us of the relationship between physical movement and emotional well-being. It encourages simple steps to change your activity level, stating that the more you move, the more motivated and energetic you will feel.
Simple steps may include:
Getting off the bus a stop early and walking the rest of the way.
If you're watching TV, have a walk around during the adverts.
Use the stairs rather than a lift (unless you have 21 flights to climb!)
Take a fresh air break at lunchtime.
When working from home, get up from your device and walk about for a few minutes every hour. It will ease your shoulders (we often hold stress in the neck and shoulders) and give your eyes a rest; you are taking the plug out to help you switch off from time to time.
2. Talk
Empathy is seeing with the eyes of another, listening with the ears of another and feeling with the heart of another.

- Doctor and psychotherapist, Alfred Adler 
In the month of April, stress-related organisations, celebrities, and the media hold conversations to encourage us to be open about stress, to talk about the causes, the effects, and to discuss ways to manage this other epidemic of our times. Celebrities such as Stephen Fry and Oprah Winfrey have long been open about their mental health challenges, which in turn encourages others not to view it as a stigma and so hide it.
Choose with care the people you talk to, to someone who is capable of real empathy, who will truly listen, without telling you what to do, someone who doesn't have their own agenda for you.
Alternatively, talk to a professional therapist or coach who will listen and help you think through how to manage your stressors.
Call a helpline for stress related to specific health issues; there are many charities and not-for-profit organisations that provide confidential help. Examples are Mind and Anxiety UK.
3. Space and environment (home)
Have nothing in your house that you do not know to be useful or believe to be beautiful.

- William Morris
This wonderful quote from the 19th-century British textile designer, poet, and artist, offers a positive approach to living. If you're distracted by chaos or things you dislike, they will clutter your head and make it hard to relax.
Stand in the room in your home where you spend the most time and notice what you like and want to keep, and what gets in the way of you enjoying this room. Decide what to donate or discard and remove them. To make it simpler, start by removing your three top dislikes. Repeat the process once a day until there are no more.
Repeat the process in other rooms. Take it in simple steps, allocating say 15 minutes a day.
Organise rooms, one at a time, so you feel as comfortable as you can in each. Put in prominent places the items you enjoy looking at, such as a photo or picture. You may wish to enhance the environment with flowers and plants and consider how to maximise natural light.
4. Anchors
By staying calm, you increase your resistance against any kind of storms.

- Novelist Mehmet Murat ildan 
Stress may come from the pressures of tasks and unexpected demands that increase anxiety. A counter to this is the concept of anchors. Anchors are places/locations that help you feel calm and relaxed and are a great counter to anxiety. They enable you to switch off, and feel more at ease. Examples are walking in a particular park, sitting in your favourite chair, and sipping a drink in your local café.
Identify three anchors in your life.
Build them into your day and week, eg. a daily or weekly walk in your favourite park.
Consider other anchors to turn to that will create calm.
In summary
Within you, there is a stillness and a sanctuary to which you can retreat at any time and be yourself.

- Poet and novelist, Hermann Hesse
I have aimed in this article to offer simple steps towards creating greater calm as a counter to stressful times. If you would like to arrange 1-2-1 coaching support to pursue these steps and identify and action others, contact me by email.
Share this article with a friend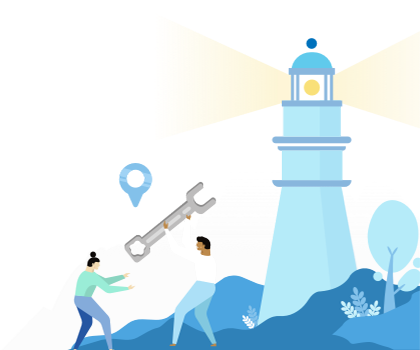 Find a coach dealing with Stress