Health coaching
Rebuilding a life with chronic illness
Being diagnosed with a chronic long term illness is a loss in itself, the loss of health. This, in turn, can lead to many other small losses which may feel hard to take. Accepting the limits which may have been enforced on you by a chronic condition is key to rebuilding your life successfully. Without this, you could spend so much time and energy wishing it were different or fighting your condition.
I write this with a wry smile on my face. Why? Because I have personal experience of this and I know how difficult that can be. There are times when it is easier than others to create a meaningful and fulfilling life, despite your limitations, but it can be done.
Processing the loss of your health
You may have been struggling with ill health for some time before you are diagnosed with a chronic health condition. The diagnosis in itself may initially be a relief - it has confirmed the suspicions you have had for a while and you can now put a name to what is wrong with your body. This relief may be short-lived, though, and you may feel really angry that this has happened to you, you may ask, "why me?". You may retreat into denial about the illness, refusing to accept the limits or the need for medication.
You may still have the same expectations of yourself that you had when you were in the best of health and try to force yourself to do what you could physically do before, only to make your illness worse. You may not realise you are grieving, but you are - you are no longer the person you used to be.
Coming to terms with your condition
Probably the hardest thing you are going to have to do is to accept it. Accept that you aren't the person you used to be and are never going to be again. Your life may now have physical limits to it and most likely a host of unpleasant symptoms to deal with.
Accepting your condition doesn't mean that you are 'giving in' and becoming helpless. Rather, it is the first step on the road to rebuilding your life, working with the new normal. Finding out what is possible and what you have to do to make it happen can give you a new purpose and direction as you navigate your way through the ups and downs of coping with a long term health condition.
The grief of the loss of health can often be overlooked. But it is important to acknowledge and grieve for the things that you have lost as a result. People can lose really large parts of their life through ill health, such as independence, jobs and friends. Coming to the acceptance that your life will never be the same again can give you the opportunity to reflect on what is really important to you.
Learn what you can do for yourself
There is a lot you can do for yourself. Developing good self-care and taking a proactive role in your treatment may help you feel more in control of managing your condition. Following a healthy diet, getting enough sleep, knowing when to rest and finding out what exercise is accessible to you are all positive steps towards rebuilding your life.
Joining a support group and reaching out to others in a similar situation is a way to avoid becoming lonely and isolated. You may also find a sense of value and contribution by starting your own support group or offering help to others, which takes away the focus on your own loss of health.
You may find that some friends drift away if you are less able to join in with their activities and things that you used to share. Value those friends that stick around and don't make a lot of demands on you. If you are starting to pursue new interests and/or joining support groups, you will start to make new friends - most likely ones that will understand your new limitations.
Recognise the value of working with a coach as you rebuild for the future
Whether you are recently diagnosed or have had a condition for a long time, working with a coach can provide support and help you keep motivated as you find your new normal.
Coaching can help:
Support you as you work through the feelings and emotions associated with your loss of health.
Provide someone non-judgemental to listen to how you are feeling and coping. This can be especially valuable if you have been affected for a long time and you feel you can no longer bring it into conversation with family and friends.
Work with you to move your focus onto what you are still able to do, rather than what you have lost.
Work with you to identify and pursue new interests which will give you a sense of purpose and meaning to help you get your life back on track. Even though you may not be as physically active as you once were, there are still many interesting hobbies out there to get involved in.
Provide encouragement and also accountability as you start taking the steps needed to move forward with your life.
For guidance on how to find the right coach for you, read how to find a coach on Life Coach Directory.
Share this article with a friend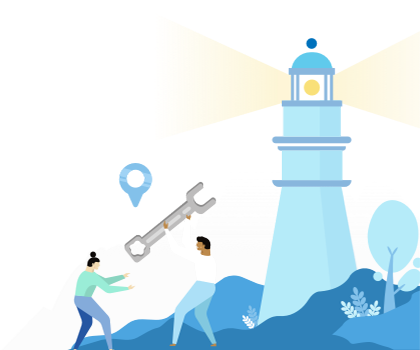 Find a coach dealing with Health coaching