Personal development
Make this your best summer yet!
Finally, the sun is shining for most of us. A welcome relief from a long grey winter! It's the perfect time to decide to make the changes you need to have your best summer yet. Here's some ways you can capitalise on the extra energy the warm weather brings.
Get out of your routine
Routines can be useful, but they can also feel wearing if we don't have a break. Over the next couple of days, plan to do something differently. Change your route to work or get off a stop earlier and feel the sun on your skin. Go out after work and do something you wouldn't normally do - have a picnic, visit a gallery, find a free concert - anything that isn't part of your norm. Doing something new can spark your imagination and begin to give you a fresh perspective.
Re-connect with your hopes and dreams
It's easy to forget what really inspires us when we are caught up in the humdrum of every day life. Take yourself out of yourself and make a list of all the things you have always wanted to do, big and small. It could include something life changing like starting your own business, inspiring like visiting a new country or something smaller like trying a new food. Make sure you include the little things along with the big ones. Then choose the top five on your list, including some of the simpler ones. Out of those make sure that by the end of the week you have started to make plans to begin to make at least two of them a reality!
Decide to change
So many of us spend a great deal of time thinking about doing something differently. Wishing things would change. Feeling demoralised that it hasn't happened yet. What we sometimes miss, is that until we make the decision to change and then act on it - nothing happens! Look at your life and ask yourself which three things you'd change if you could that would really improve things. Focus less on a specific solution you might have thought of and more on the new situation you'd like to be in. Then actually decide to do something about it. Make the decision, make a short plan and then begin to do it (don't try to do it, actually do it!). As they say, every journey begins with one step and this is yours!
Over the next few days, take the opportunity to make the most of the (relative) warmth and feeling of freedom the sunshine brings. That way, although the weather may not last, the decisions you make in the next few days could mean that, whatever the weather, this will be your best summer yet!
Share this article with a friend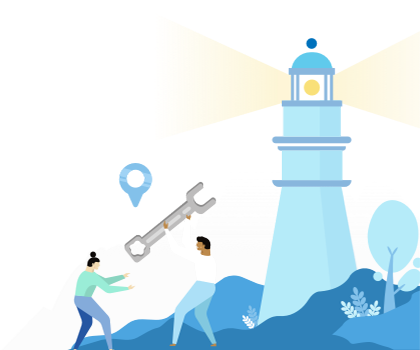 Find a coach dealing with Personal development