Career coaching
It's sometimes not what you know but who you know
I was carrying out a session last week with one of my clients, Jane (all names changed), trying to help her identify her dream career. She was really struggling with this but during the conversation, Jane mentioned that she was really interested in teaching, but was unsure that she could deal with the stress of teaching a whole class. She also mentioned that she loved children who had Down's Syndrome.
One of my very good friends has a primary aged child with Down's Syndrome, is in mainstream education but has one to one support all day. Could this possibly be something my client could do? I, therefore, contacted my friend to find out what qualifications she would need.
This reminded me of another client, Sam, who was struggling to get into her dream career of publishing. She was super intelligent, loved books, had a really good degree but was not having luck with any of her job applications. I knew very little about publishing but I did know someone who did – a good friend's daughter, Jessica.
Sam had done a very similar degree to Jessica and had been working in a publishing company for approximately three years. That evening, I messaged my friend asking if Jessica could give me any tips which might help Sam. I got a quick response back from my friend saying that Jessica was happy to meet Sam for coffee and have a chat. They met for coffee, I believe several times.
Meanwhile, I worked with Jessica to see what other steps she could take to help her progress into a career in publishing and we decided that working in a good quality bookshop would help. I helped her improve her confidence enough to approach Waterstone's book shop in person, with her CV. She was successfully appointed as a bookshop assistant, which she loved.
At this point, our sessions finished and I often wondered what happened to Jessica. In fact, I often wonder what happens with all my clients! A couple of years later I got a lovely email from Jessica. She told me she had followed Sam's advice, was now attending college doing a post-graduate degree in publishing and loving it. She thanked me for my support and for putting her in touch with Sam. It was so lovely to get this feedback from a client.
Often clients will have their own contacts who may be able to help them in pursuit of their dream job. I remember working with a young man, James. Again he had absolutely no idea of what he wanted in a future career. James had dyspraxia which meant there were certain limitations in what he would be able to do. Like a lot of coaches, I practice the 'grow method', helping my clients identify their goals, looking at their current reality, exploring what opportunities are out there and then looking at what steps are necessary to get there – the way forward.
One of the careers James was interested in pursuing was joining the Fire Service. When discussing this with him, it transpired that a friend of his father was actually a firefighter. I suggested that James meet with his father's friend, which he did. He found out that there was a rigorous assessment process and also that he needed certain qualifications such as GCSE maths.
Suffering from dyspraxia meant that James really struggled with maths and was not confident that he would be able to pass this exam. By having a quick conversation with someone he knew, James was able to look at whether or not it was realistic for him to pursue this career. James decided to explore other options and eventually became a personal fitness trainer.
I am not sure if Jane will pursue the career path of working with children with Down's Syndrome or perhaps helping children with other special needs, but getting first-hand knowledge from someone in that field can only help her in considering all the facts before making a decision.
Share this article with a friend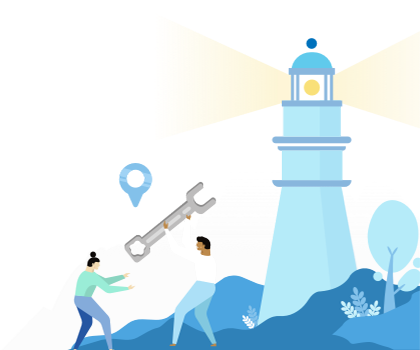 Find a coach dealing with Career coaching