How life coaching can help you make changes to love life again
Would you like to love your life? If it's not quite there yet, coaching could help you achieve it.
How might it feel to get into your own flow, live life your way, meet your needs (not others), and work to your strengths, tendencies and talents so it's easier, enjoyable, and fulfilling?
Coaching can help you to achieve that.
Different coaches focus on different aspects of your life – career, confidence, relationships. Life coaching as a whole can help your holistic self. Mind, body and soul. You can learn about and understand what makes you tick, what you yearn for, your purpose, direction and desires are and how you can get there.
It might sound idealistic and you do have to, with your coach, take care to manage your expectations, but they don't need to be limited because of that! They do have to be realistic for you. But remember these quotes:
"If you can imagine it, you can create it."
Invention arise from needs unmet, outside box thinking from convention not working in this new instance, awareness and understanding as the human race keeps developing, learning, growing.  f it's not you, then someone else might well do it instead!
"If you aim for the moon and don't quite make it, at least you will land amongst the stars." 
A positive, not limiting, goal, but you never know what life has for you too and those ups and downs, obstacles or trials and timings that test you. But life if about keeping on the right track for you. Managing difficult choices sometimes, unexpected problems or maybe unrealistic expectations you inherited rather than learned from your own experiences.
You will continue to 'live and learn' all your life. That's what we do. We strive to be better each day, each hour, and we certainly do 'learn something new every day' of our lives. It is how we are made!
And once you learn the process of coaching and who you are/want to be and become, how you can make that happen, then you can use it for any project, any life event or new situation and make any changes to your life, relationships, outlook and life you choose to when you are ready – or not.
The benefits of self-awareness include your strengths now and those areas you still need to develop or manage differently; your values and beliefs that inform choices and direction, purpose and path; your needs from others, yourself, from your lifestyle; your career, roles and responsibilities that fulfil and expand your potential, talents and tendencies – that's why it is so important for you.
Your relationships at home, work, socially all require good, genuine and concise communication. Not just the words you choose to use (just 7% of communication interactions!) but body language, facial expressions, voice and the eyes (they are widows to the soul). Communication is complex, requires consideration and planning, and can be powerful or misunderstood.
"Say yes and then work out how to do it", said Richard Branson and it does work!
Your self – who and what you are and why, what is important for you and about you and whether you work with or against your natural tendencies and needs. Managing your mindset and thoughts, beliefs influence outcomes in your life, your behaviours, that might help or hinder, motivate or end up with a lack of drive and intention. Take care what you say and think because your unconscious is always listening and responding to that!
"Whether you think you can or you think you can't, you are absolutely right!"
Coaching helps you, therefore, to manage that mindset, to make things happen when and how you want them, step by manageable step.  Set your mind on track and you will find yourself there – perhaps unexpectedly – or perhaps you expected to achieve your goals!
Share this article with a friend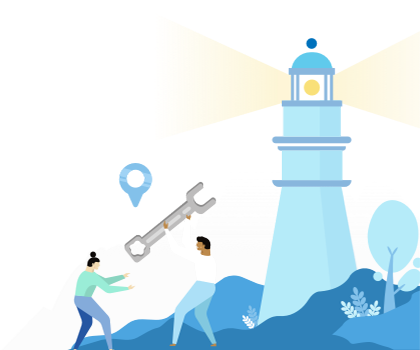 Find the right business or life coach for you