Business coaching
Developing as a professional – Article two
The first article explored how a professional develops best by being able to manage the Work-Life-Study Balance (WLSB) covering havening; a clear sense of purpose, engaging the support of your key stakeholders and then taking responsibility for balancing and getting their needs met.
Having a sense of status and achievement makes the effort feel worthwhile
Status that is a sense that we bring something of worth to ourselves and our stakeholders is crucial to how confidently we approach our work-life-study (WLS) balance.
By accepting to study for professional qualification and being able to negotiate with your stakeholders, you will already have established your status as a developing professional. What is important is that you remain willing enough to keep appraising your balance, relationships and needs. This can be achieved by using an emotional needs audit (ENA).
Passing exams first time should bring a sense of achievement! However, not all of us can pass first time. Indeed some of us need several attempts to get through some of the exams! What is important is that if the student does feel challenged or is struggling that they are able to either give themselves or obtain from a tutor, mentor or confidant, a realistic appraisal of the situation that leaves them feeling ok about the situation and motivated to take the next appropriate steps.  
Taking those is about being professional and 'doing your best'.     
Being professional
A professional takes responsibility for their actions and plans. Part of keeping our needs in balance is to be able to negotiate with our key stakeholders and the use of our (and sometimes their) resources.
This is about having a healthy sense of autonomy, which is being able to make decisions and take some control over how you respond to your circumstances and use your own personal resources to get your needs met. If that feels missing then we can feel constrained and out of balance.  Sometimes, in order to get back into balance, all we need is to be heard and to express our frustrations.
As you progress through you career and studies you will learn about professional ethics and the importance of being independent. Learning how to be appropriately assertive and negotiate your needs whilst taking account of others needs too is a vital attribute to being ethical. Your institute is there to advise you if you feel challenged or lonely in such situations. It is professional to ask for help.
Once you have communicated and understood each other's requirements, it is then possible to develop a proper and balanced project plan that manages the resources in order to meet all of the agreed goals.
Allocating scarce resources - (the role of management!) 
The resources that you have available to you are:
Where you place your attention and effort will have been negotiated with your stakeholders.
How you allocate your time; a professional skill for which there are many great methods, tips and approaches like those suggested and referenced below.
Managing your energy levels, because when our energy levels drop, so does our willpower, which is that part of us that is willing and able to focus on meeting our goals. The tips sheet explains ways to manage and work with your energy levels.
One way of keeping your energy levels appraised is to reflect and consider an emotional needs audit and then to set about balancing and getting your needs met.
Conclusion
Be professional and accept that sometimes things are difficult, life is challenging and we need to find the resources (and support to be successful). If we keep our emotional needs in balance, we can learn to remain calm, confident and stay competent in meeting the work-life-study-balance.
Share this article with a friend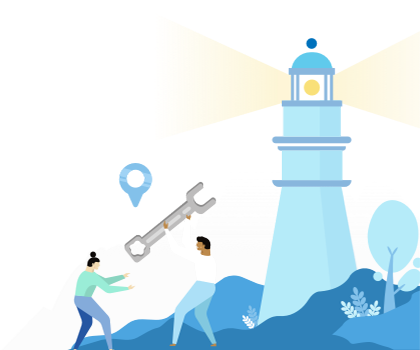 Find a coach dealing with Business coaching