Personal development
Coaching you towards achieving your goals
January. It is the start of another brand new year and the time that many of us will be reflecting on the previous year and thinking ahead to how we'd like this coming year to pan out.

Some of us will just think about it, some will actually write down some goals or 'New Year's resolutions' as they're commonly called, and some will make that all important plan of action to achieve whatever it is they want. They do say a wish is just an unwritten goal – to make something you want to happen into a goal, it must first be written down.
Yet that's not all, is it? Just writing your goals down, following one of the common ways of creating and setting goals, e.g. *SMART, isn't enough. You actually have to take action and consistent action too! Plus, you need to be resilient and motivated enough to continue to take action when the results are not coming, or not quick enough, and you need to visualise your success happening.
No wonder so many people don't achieve, or end up giving up on what they want by the time February comes around. But it certainly doesn't have to be like that!
What is a life coach?
Coaching can really help you in firstly identifying exactly what it is that you want and then creating and setting goals that are actually achievable. Coaching can also help you to take a step back, look at the bigger picture and help you realise that those insurmountable problems can be overcome. Whether in person or using technology to have some online coaching, you can expect to feel much more positive and have a greater sense of confidence afterwards.
But what exactly does a coach do I hear you say? A coach will provide you with guidance and a practical framework you can work within to take action and turn your goals into reality. You will be empowered to take action and reach your full potential. Your coach will provide ongoing support, motivation and encouragement to ensure you stay on course to accomplish whatever it is that you wish for yourself, either personally or professionally. 
They don't do the work for you though. Through the process of coaching, you will become clear on the gap between where you are now in your life compared to where you want to be. You will explore together your goals, desires and dreams. Through asking questions to pinpoint the finer details, your coach will understand the areas where you need the most help and where you don't have the necessary tools to move forward, and form a plan with you. The plan will be specific and tailored to you and involve the steps you can take to move you towards achieving your goal. You will learn how to approach change with the right attitude and form better decision making to work through and overcome your current obstacles to success.
Coaching won't change your life, however, without you putting in the effort. You still have to show up, put in the work, do what you are advised and stay accountable.
The benefits of coaching
Gaining clarity about what is it you want, why and how you can achieve it.
Bridging the gap between where you are now and where you want to be.
Teaching you strategies and techniques, enabling you to reach your goal faster.
Overcome obstacles, insecurities and boost your confidence.
Explore and evaluate all possible options available.
Dedicated time, support, encouragement and motivation.
Remember that coaching is an investment in you and it will equip you the with tools and techniques to benefit you your whole life. So, if you have a goal and are struggling with it and you are ready to change that, then maybe this is the perfect time to reach out and starting working with a coach to make it happen.
Smart goals
*The acronym SMART is a way of comprehensively setting a goal and has various meanings:
S: Specific, significant, stretching,
M: Measurable, meaningful, motivational,
A: Agreed upon, attainable, achievable, acceptable, action-orientated,
R: Realistic, relevant, reasonable, rewarding, results-orientated,
T: Time-based, time-bound, timely, tangible, trackable
Share this article with a friend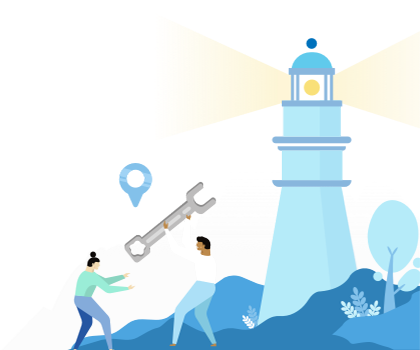 Find a coach dealing with Personal development