Personal development
Coaching - what is it really all about?
An odd question perhaps but I've decided to touch on it as I am still asked about what coaching actually is especially since it still has its closest connection to sport and can, therefore, be confusing. You may hear about a life coach, a career coach, a weight loss coach or others. Here, I provide a quick review of coaching for those curious about it and wondering if it is the next step for them.
One rarely expects a sportsperson or athlete to reach milestones towards gold in their life, or the highest trophy, without a coach. The coach has an instrumental role as encourager, motivator, supporter, challenger and more to facilitate the athlete to progress that leads him or her to become the best they can be. You might be thinking of Tim Murray (tennis) or Jessica Ennis (athletics) or perhaps Mo Farah (running) or anyone else known for their sport. Did they get to where they are alone? All have a coach.
In work, and in life, we have elements of support and motivation from friends, family, colleagues, managers and leaders. What I notice though is that, with these, possibly understandably, there is often a lack of impartiality or perhaps even an agenda. There may be judgments, preconceptions, personal values, expectations or assumptions. These sources of support can be valuable but possibly limited despite the best intentions. A professional coach who partners with you offers a different type of support towards actual, defined outcomes that you seek.
An independent and non-judgmental coach gives clients the space they need to move forward, to reach their career, training, health or other life goals. In one to one coaching, the accredited coach is on your side, totally independent of anyone else linked to your life. The coach believes in you and your potential and respects that you have "answers" that can be unlocked based on your values, your vision and your objectives.
This is achieved by various exercises, powerful questioning, some respectful challenging exploration, reflection and much more. Combined, this gives clients the perfect opportunity to clearly identify genuine, meaningful objectives, changes or goals they seek to reach. Coaching provides a confidential space for clients to safely discover more about themselves with openness and, dare I say it, self-kindness. People are often too hard on themselves, whether they are a business leader or a mum getting back to work.
Coaching offers you a platform for clarity, to reach higher goals, to unblock reservations or fears and so much more. It can facilitate transformational change and also more targeted short-term results.
Numerous studies have affirmed the benefits of coaching. Here are just a few to end on:
Coaching provides a forum for impactful changes in life, well-being and work.
Coaching can lead to clarity for making choices and decisions.
Coaching can promote greater confident and self-esteem.
Coaching can enhance greater optimism and motivation.
Coaching enables you to reach goals in a targeted way within a realistic timescale.
Coaching enables you to understand yourself better and be the best you can be.
Coaching is an active process, therefore, to get you to where you want to be more quickly than without coaching. You may not get a gold medal at the end of your coaching sessions but you will more than likely feel triumphant!

I wish all of you the very best on whatever progress journey you take.

Anita.
Share this article with a friend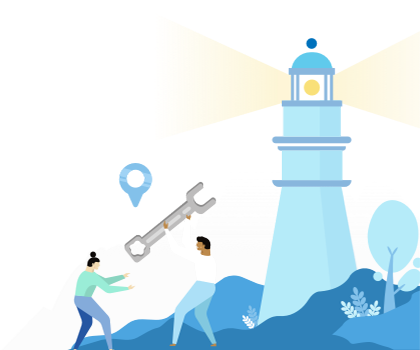 Find a coach dealing with Personal development