Personal development
A bolder 2017
I always ask myself these questions at the end of each year;
What do I want more of?
What do I want less of?
What can I do this year that is bolder than anything I did last year?
Am I living my values?
Am I living the dream, if not, why not?
How about you? Are you ready to explore more fully what it means to live an authentic life.  
What bold action would you like to take? What value would you like to live more?
It is so important as the year continues to unfold, to take your time to consider carefully what you want and what you don't want, and to gain clarity on where you are being tossed to and fro by that bully called fear and where you need to overcome the tirade of negativity that may often so fiercely demand your attention.
Research shows around 45% of people make New Year's resolutions, and yet only 8% achieve them.
For the first two weeks in January, 75% of people remain committed and then after that their commitment starts to taper off. By February, only 64% of people have stuck to their goals that they set out to achieve, and shockingly by the summer, 50% of people have steered off track.
Unfortunately, most people haven't spent enough time getting clear on what they really want and deciding what they really don't want, so their goals are not aligned with their values. When this happens, it stands to reason that they struggle to integrate their new behaviour into their routine.
So this year, set aside time to consider what you feel passionate about and how you can find the courage to be bolder and what resources, tools or people you want in your life that'll help you reach your goals in 2017.
I hope you'll join me in entering into a bolder 2017, and transforming the way you see things and making the world a bolder braver place.
Do you believe in dreams?
I do.
I wish you and your loved ones a truly wonderful New Year. Above all, I wish for you, what you wish for yourself and so much more.
Warmest,
Annie


Share this article with a friend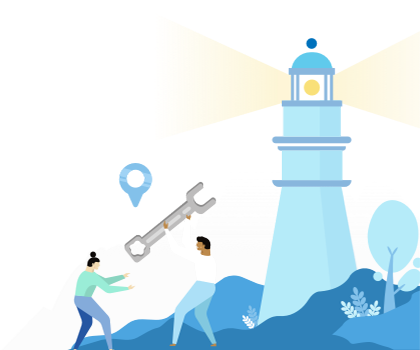 Find a coach dealing with Personal development