So you think you can freelance...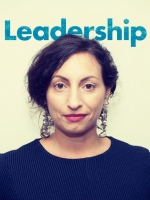 Hey peeps!

So today we are talking about taking what you do as a job and doing it for yourself - being your own boss.

Managing your own time has obvious advantages. 

Want to manage your work around your family or interests?
Want to focus on the areas you excel at?
Want to get out of the rat race, the commute or the company politics?
Want the opportunity to make a lot more money in less time?

All these are good reasons to consider freelancing. 

But there are pitfalls too. 

No holiday or sick pay.
No benefits or pension cover.
No steady pay cheque.
You have to go and find your own customers and keep them!

So how do you decide if you are ready to make the leap?

1. Find your niche

The most successful freelancers are not all things to all people. They have a very specific niche. Whether its dog walking, oven cleaning, copywriting, they have found a way to stand out from the crowd by marketing to specific audience. 

Take time to explore what you love to do  - who are your ideal clients? What can you do better than anyone else? What can you not stop yourself doing? 

This is the area to focus on. 

Start with one product line or service and target it at a specific audience. 

For example, publicity for new authors, speaker training for lawyers or exercise for keeping dancers at their peak performance.

2. Revisit your network

Take out a piece of paper. Write your niche in the middle. Now write out everyone you know who might be a potential customer for that niche. 

Now a second list, everyone who might have complementary skills, that might be able to advertise your work and you theirs. 

Lastly, any suppliers, providers or friends with expertise that might be useful. 

3. Test your ideas

Start small - do a little pilot. Conduct market research. Visit potential customers and sound them out about your business idea. Too many of my clients have jumped in without considering if there is a market for their services. 

If you want to start a cafe - check out footfall in your area. Scope out who is busy, who isn't and why. Explore the demand - are you filling a gap? Is there a lot of demand for your particular kind of work?

This is particularly important if you need to make money from your work immediately. 

So in summary, being your own boss can be a dream come true - but be sure to take time to plan, to research and to find your niche, before you take the leap.

Bon voyage!

Erica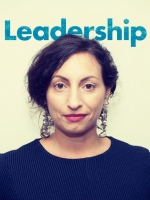 Erica Sosna is a published author, career coach and expert in the 21st century world of work. Erica helps people all over the world to discover and design a working life that matches their skills, passions and lifestyle.

www.ericasosna.com… Read more
Located in Godstone.
Can also offer telephone / online appointments.
To book an appointment, please get in contact: