Career coaching
How to turn a side hustle into a full-time job
Consider quitting the office jungle for a role you're genuinely passionate about? Many of us have a side hustle we dream of turning into a full-time job, but lack the know-how and confidence to make it happen.
In many ways, lockdown living has unleashed people's creative sides and reignited a passion for controlling their own career path. In this article we explore the following ways you can transform your side hustle into a realistic career opportunity:
discuss your side hustle with a careers coach
market and monetise your side hustle with online courses
invest time and effort networking with the right people
Read on as we outline these steps and help you turn your side hustle into a full-time job.
Discuss your side hustle with a careers coach
Often we think about our dreams and never explore them enough to seriously think about making a career switch. After all, if you've spent years training for one job, switching careers last minute can feel overwhelming and unrealistic — so where would you even start?
Whether you're a talented home cook selling treats on the side or a writer dabbling in freelance assignments for a friend, talking to a careers coach could be the first big step in turning your side hustle into a full-time job.
Being busy in a job you hate is not very rewarding, especially if you have a project on the side you'd rather dedicate your time and energy to, but leaving the security of a steady job and venturing into the unknown is enough to put anyone off making the leap.
Careers coaching helps you recognise your potential and lets you explore a side project more pragmatically. By talking to a coach you can establish your professional goals and better understand what motivates you, all in the hope of painting a clearer picture of your career switch.
While a coach will never order you around, they will help you see all the directions you can go in by exploring your side hustle and following a more personally rewarding path.
Here are a few things discussing your side hustle with a career coach can help you with:
supporting a change in your career path
overcoming the feeling of being stuck in your current role
identifying obstacles in the way of your side hustle
Seeking guidance from a career coach is worth the effort because it can give you the confidence to make the leap, as well as providing clarity and a sense of direction when turning your side hustle into a full-time job.
Market and monetise your side hustle with online courses
You might be passionate about your side project and think you know all you need to turn it into a full-time job, but you also have to embrace your inner entrepreneur, especially when trying to transform a passing interest into what could potentially be your life's work.
Turning your passions and side hustles into a full-time job can be difficult to accomplish, you have to think about financial stability, running costs and ways to garner attention. As such, you have to start building your brand in a new industry while maintaining a steady income.
One way you can start building a profitable brand in a new industry is by selling your own e-learning courses — this is a great way to position yourself as an expert and get your face out there ready to be noticed.
Using online course platforms you can scale your side hustle and start selling knowledge to help monetise your hobby in a more sustainable way. For instance, sites like Patreon place your teachings behind a paywall that can be split into a range of tiers — and creation tools like Adobe Captivate help you develop engaging and valuable content learners want to buy.
Equally, you have to show an interest in continuing to learn and adapt to your new industry.
Don't be afraid to get involved with the community and embrace education, by showing humility you'll fit in much better with your peers and become much more knowledgeable when looking to turn your side hustle into a full-time job — a great professional never stops learning or moving forward.
Invest more time and effort networking with the right people
When looking to turn your side hustle into your career, at first you'll likely be working alone, creating your resources, learning the ropes, and establishing a professional plan — but a point will come when you have to branch out and put your plan into action. 
Enter networking: a process of developing your professional prowess by creating a web of useful business contacts. Whether you like the thought of networking or not, it's a vital part of the process of turning your side project into a realistic career opportunity, be this becoming your own boss or getting your foot in the door with a successful operation. 
Here are some ways to kick start your networking exploits:
find industry meetups and attend conventions
reach out to experts for advice via social media like LinkedIn
introduce your side hustle to your social circle
Networking is all about planting seeds and watching them grow into something you can call upon when the time comes for your side hustle, pet project, or hobby to grow.
Given social proof and organic referrals are key to building your brand, you'll benefit hugely from having people in your corner who know what you're about and can convince others of your quality work.
Excited to see where your side hustle might take you? Turning a project into a full-time job is partly about careful, pragmatic planning, and the rest is about building enough confidence to make the leap. 
From discussing your ideas with a careers coach to monetising your passion and building a valuable network — sooner rather than later you'll be enjoying the good life in a role you're proud to call your own.
---
Stevie Nicks is Digital Editor at Just Another Magazine – a website that covers the topics you care about.
Share this article with a friend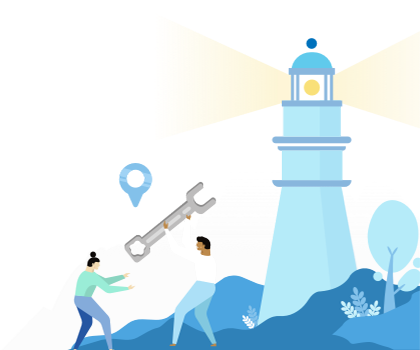 Find a coach dealing with Career coaching