Career coaching
Training for a career in coaching
Starting out in a new career can be tricky. Whatever point in your life that you decide to start training, there'll be different challenges.
Whether it's getting the money together to pay for professional qualifications, wading your way through prospectuses of courses, or trying to balance home life – we all face career challenges.
But, it's an exciting time, with lots of new opportunities – and a chance to start again.
We spoke to Life Coach Directory member Alison Goldie to ask what her experience of training for a career in coaching was like, and what advice she would give to people currently training.
When I was training for a Diploma in Transformational Coaching with Animas, the course was delivered in several modules, of a weekend apiece. This was supported by online resources including webinars with other trainees, and monthly – actual not virtual – lectures by professional coaches, attended by both trainee and qualified Animas coaches.
On our weekends, one facilitator-coach would hold and teach the group and incorporate various permutations of group teaching, including putting us in pairs or small groups in which we students practised coaching one another, using the techniques we were learning.
As we were all being authentic with one another – in the approved coaching way –  we weren't making up problems on which we wished to be helped, but revealing some of our genuine issues. Later, having completed my diploma, I went to the Animas annual summit to receive my certificate, along with everyone else who had graduated that year, and was present for a whole day of stimulating talks, along with scores of other coaching types.
My point is that there were many opportunities to get to know my fellow trainees, as well as some graduates with active coaching practices. What a rich pool of interesting people with whom to network and converse! People who, like me, were so into coaching, they had been prepared to spend time and money on getting qualified, with the aim of setting themselves up in business, with all the challenges that implies.
People with whom I must have many, many beliefs and values in common, not least of which was faith in a human's ability to change their behaviour in order to pursue their cherished dreams. People I could draw on for a sympathetic ear when I was struggling, people I could meet with for peer group support, people I could meet for a drink and a natter about coaching and life in general (lots of overlap there). What a resource! And did I connect with lots of people and so bring them into my life and work? No, I did not.
Why not? Because I thought I knew enough people already? Because I'm proud, or snobby, or an idiot, or not a joiner, or prone to little bouts of judgement of myself ("they won't be interested in me") or others ("she's not my type")? Because I'm ridiculously independent? Well…all of these may or may not be 'true'. (Don't worry for me – I can now coach myself on this stuff…)
So, my advice to you when you train is – make come coaching friends. They could come in useful. At the very least, they might recommend some good books. And at best, you'll have friends and helpful contacts for life.
Wishing you well in creating your coaching community.
Share this article with a friend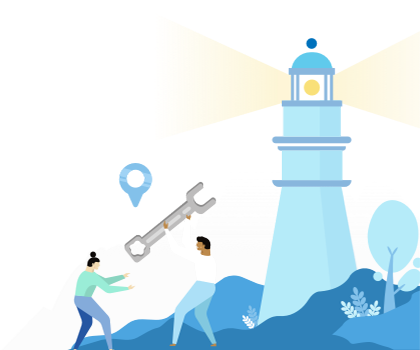 Find a coach dealing with Career coaching