Health coaching
Exercise your way to loving life
I've had my moments with exercise. I was overweight as a child and teenager, and that doesn't particularly help you as a young adult to fall in love with running!
Starting university spiked my fitness journey – which I suppose is the opposite of the norm. Moving away from home and preparing my own meals made me take more of an interest in my own health and nutrition and, naturally, this lead to me trying out new and varied forms of exercise.
I ran, a lot. I didn't particularly love it, even though I told everyone I did. I made myself become my own fitness inspiration; if I didn't pretend to other people that I loved it, who was I really fooling? But that's so wrong.
I went into a spiral of overeating, then undereating and exercising until the cows came home – until it became an issue for my mental, as well as physical, health.
That is until recently, when I found a love in group exercise. It made me realise just how important it is to find a hobby you love and better yet, one that will make you fitter and healthier. Here are some of the reasons I really, really, think you should too.
Motivation
If you're struggling to motivate yourself to exercise, or you don't really enjoy what you are doing (even if you can force yourself to the gym or get outside), it's going to be hard to change your way of life to consistently incorporate exercise.
There are hundreds, if not thousands, of different types of exercise clubs and classes – whether you're looking for high intensity, low intensity, indoors, outdoors, on dry land, or in the water. I am confident that there is a class that everyone will enjoy – if you put your mind to it. Once you find something you enjoy, you'll want to keep going back time and time again.
Community
Maybe you're a people person, and the idea of exercising alone is just a bit boring. By going to classes or group sessions, you build a community of like-minded people. They are all there for a variety of reasons; some because they love exercise or a particular sport, some because they like the social side, and some because it's just become part of their routine.
You have each other, and it's a way to start friendships outside of your normal circles. I've become friends with some of the most outgoing and focused people I've ever met at exercise classes – people who have the drive to turn up week in week out, no matter what else is going on in their lives. Having more people like this in your life surely is no bad thing.
Support
There's an instructor and you have peers who will push and support you. They'll look out for you – they'll learn your capabilities and will know how far you can go. They can encourage you on weeks when you're lacking energy, or have forgotten the reasons you first started. It's a bit like having your own squad of personal trainers.
There's so much you can gain from taking part in group exercise – if you haven't tried it before, I challenge you to seek out a class near you and give it a go!
What's your experience of group exercise? Let us know in the comments below!
Share this article with a friend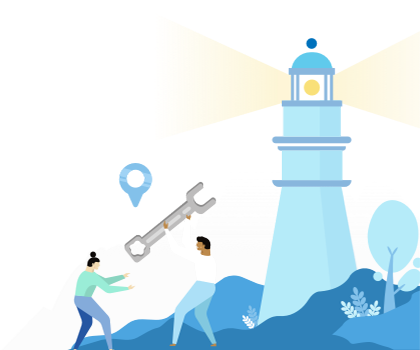 Find a coach dealing with Health coaching