Career coaching
From accountant to business coach and mentor
We ask owner and creative motivator of Simpila Limited, Matthew Holman, about his career journey on becoming a business coach and mentor.
They say that life is a journey, one where we are always learning and evolving. There is no set script to follow.
During my career I have been responsible for many things within a work environment, but it is where I started, to where I am now that has been an interesting journey. When I was young and fresh out of school I wanted to be an accountant working for a big global organisation. The thought of working with and making money was really appealing. Fast forward 25 years to today and I now have my own company providing support to those businesses who want help, coaching and mentoring. How did that happen?
I spent many years studying to become an accountant, too many to really remember, but all great foundation in the principles of business, profit and loss, balance sheets and so on. However, the day I qualified was the day I wanted to move on to something new. I joined a sales team and hence forth took on a successful and progressive sales career (domestic, regional and global) spanning the next 12 years. After a long time of working in sales I took over responsibility for a technology team, followed latterly by a global project management group.
My interest in the people side of business started when I managed my first team of accountants back in the early 2000s. The majority of my time was spent helping people with their work and personal challenges. I built strong relationships with my teams and made a conscious effort to engage, collaborate, lead by example and most importantly communicate. Over the many years of team management I never had someone who directly reported to me leave any of my teams.
When circumstances changed earlier this year I felt a great opportunity now existed to help companies, teams and individuals to develop their ambitions. So I set up my own business, and now have the pleasure of working everyday with those who are open to change, willing to evolve and happy to engage. Thinking back to where this all began, I now feel I have found the right place for 'me' and my pursuit of happiness is well and truly on track.
We are all living in a fast and often changing world. One where we need to sometimes slow down and take a chance to review where we are in our lives and careers. We all know that the motivation of individuals is driven by personal goals and objectives. My ambition to make changes was made easier through changes in work circumstances giving me the freedom, drive and focus to think about what to do to make me happy. We all owe it to ourselves to live and make those decisions that make us happy.
My top tips for living and evolving personally:
Never miss the opportunity to follow your dreams and ambitions.
Learn new things everyday.
Embrace change.
Keep a positive attitude at all times.
"You are never too old to set another goal or to dream a new dream" – C.S. Lewis
Variety is certainly the spice of life!
Share this article with a friend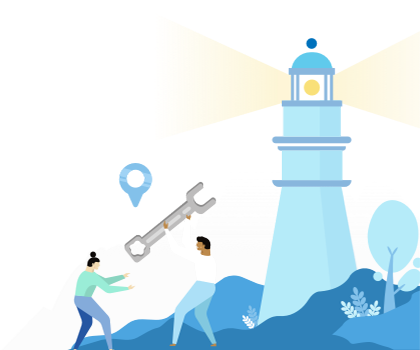 Find a coach dealing with Career coaching