Relationships
Revealed – the most common dating lies
The first date is a terrifying prospect.
Much like a job interview, you have just a matter of hours to show your date just how confident, clever, hilarious and outrageously good-looking you are.
Of course, you're probably not going to tell them all about how sometimes you like to lie in bed watching TV, eating pizza and drinking wine, and you'll probably also forget to mention that your job is so boring you can barely remember what it is you do.
No, in this small window of 'date' time, you'd probably sound much more interesting if you 'worked in the media' and balanced your free time between charity work and a passion for climbing (chucking a homeless guy a quid and receiving a gift-voucher for a day at your local climbing wall definitely counts).
According to new research, both men and women frequently lie about their wealth, job, lifestyle and physical appearance on first dates and online dating.
In a survey of 700 male Brits, more than half said they oversold their career prospects on the first date, while 63% lied about how much money they earned. Of course, it's not just men who tell the porkies to make themselves look better.
Online dating site Beautifulpeople.com found that 33% of women said they earned more money than they really did.
Some people, both men and women, even fabricated completely new careers for themselves.
The top three lied-about professions for men were:
healthcare
film industry
finance.
It seems these men think women want caring, creative, wealthy souls. Women on the other hand, seemed keen to promote themselves as sassy, confident and wealthy professionals by making up careers in entertainment, marketing and finance.
Online dating brings a whole new level of lying to the dating game. The luxury of anonymity allows people to not only change their careers, but to also completely change how they look.
The Beautifulpeople.com survey found that women were most likely to lie about the size of their waists and busts, closely followed by their age.
Researchers from Michigan State University in the U.S. found that women knocked an average of 8.5lbs from their weight, while men only dropped an average of 2lbs.
When Glamour magazine asked its readers to spill all about their dating lies, one woman revealed she'd told a date she was a ballerina, while another said she could get hold of tickets for his favourite football team, when in fact she couldn't.
Dating is tough, let's face it. Relationships add spice and drama to our lives, but they also introduce heartache, sadness and anxieties.
If you would like personalised help with your love-life, you might find it helpful to consult a life coach. To find out more, please visit our Relationship page.
View and comment on the original MSN article.
Share this article with a friend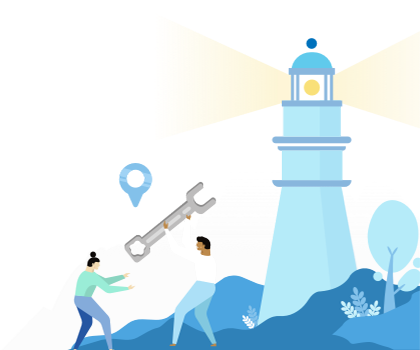 Find a coach dealing with Relationships