Personal development
Will life coaching work for me and how long will it take? 5 questions to help you find out
Sometimes it can be hard to take the plunge into booking in with a coach. All kinds of questions arise, like 'Will I feel stupid?', 'Is it worth the money', 'Will it work?'.
Any life coach worth their salt will make sure you feel comfortable, and be clear about where the coaching will take you. In terms of it being worth the money, a good way to think about it is focussing on what you want from the coaching. Then, ask yourself if you could pay X (the amount of the coaching) and get what you want, would that be worth it for you? 
Thinking about whether it will 'work' is a good thing to ask. Use the questions below.
Answer yes or no to the following questions: 
Is there something you'd like to change in your life: the situation or how you feel about it?
Even though you've thought about things on your own, are things not quite happening the way you'd like or expect?
Do you feel you'd like to be more confident or self-assured about the area you want to work on or where you are going?
Would it be useful to have someone impartial that you trust to work with as you move forward?
Are you ready to change things to the way you want them to be?
If you can answer yes to at least three out of the five questions, the chances are that the right coaching will work for you. Remember, it doesn't matter if it is work or personal life, whether you know what you want or just know what you don't want - life coaching can help you get a strategy together and get on the road to happiness and success.
How long will it take?
It obviously depends on each individual and their situation regarding how long it might take to see results. That's completely normal. For some, just having had the first session can come as a huge relief - especially if they have been battling something on their own for a long time. For others, it might be a case of gaining awareness and making practical changes - that can take a little longer to put into practice. The main thing is that you actively feel like you are working toward your goal.

An experienced coach may well be able to give you a rough idea of the timing involved based on working with others experiencing similar issues. If it happens that things take a little longer than expected, don't worry, it could well mean that the changes you make will be more far-reaching than just a quick fix. We are all unique, and your coaching should reflect that.
It's often worth giving yourself a good chance of making the change you want and discussing with your coach which package is right for you. There's no need to break the bank though, so it might be an idea to pick a reasonable minimum that you think you'll need, and seeing if you can add more on later. It's better to get going on your coaching journey, rather than letting finances delay your change. 
If you have decided coaching will work for you, then take a deep breath and make the plunge - chances are you'll be glad you did!
Share this article with a friend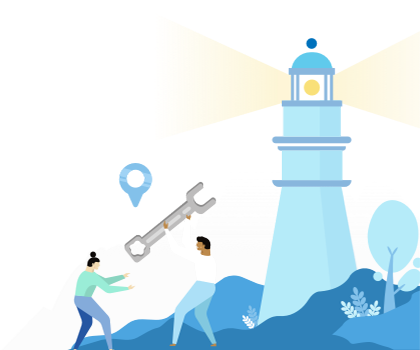 Find a coach dealing with Personal development