Personal development
Why aren't you living a life you love?
Take a few moments, a couple of hours, a day or even a week to just consider what living a life you love would be like. What would it feel like, look like, sound like? Can you dare to imagine it? Can you describe it? Have a go!
If that's too hard to think about, consider instead what you might change: your job, your house, your lifestyle, your partner, your working hours, your 'best' friend, your boredom or your stress, your lack of energy or exhaustion. Or what?
It might be one or more of these big things or just smaller changes: your Saturday grocery run, the bathroom tiles, your gym membership, the friends you feel obliged to see every Tuesday when you would rather be doing something else, the bedding or decor you've never liked, to fix that light, to mend the broken fence, to play more golf, make some new friends, go snowboarding or flower-arranging, learn to play the guitar or speak Spanish, dance in the moonlight, go to bed earlier and more. What small changes are right for you? 
So, where to start. I encourage you to be creative. Firstly, set aside some time - an hour is good. Plan it in. Have some peace and quiet or some music you love and be in a favourite place.
Take some paper and coloured pencil, pencils, crayons - not your phone, laptop, tablet or the like. And take a black pen.
Breathe deeply. Write down in colour everything that comes to mind to live the life you love. Enjoy the exploration and the imagination.
And in black pen, write down everything in your current life you would choose to change. Does that feel liberating? Scary? Understand the emotions and thoughts it brings.
You are creating a vision of your future. How does it feel, sound, look like now? Exciting? Why not? What's getting in the way? Time, money, fear, effort, energy, other people, resources, guilt, panic, yourself? Work through your barriers and choose to change. Find a coach if it's too tough to do alone.
And every single day make one step to change something for the better. Connect with your colourful vision and deal with the actions required.
If it sounds too simple, it's because it is. We all deserve to live a life we love. Go on try it. An exciting journey lies ahead.


Share this article with a friend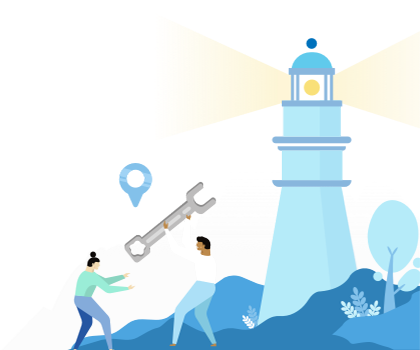 Find a coach dealing with Personal development