Personal development
What's your life purpose? The journey starts here
"The purpose of life is to live it, to taste experience to the utmost, to reach out eagerly and without fear for newer and richer experience." (Eleanor Roosevelt)
Values, goals, actions
During months of uncertainty, lockdown and yet more uncertainty, perhaps with more time spent alone or at home, it may have got you thinking about your life purpose. 
So what is 'life purpose'? It could be defined as the reason to get up in the morning. It involves being aware of what motivates you, what you love to do and experience, the values you espouse and living by your values and passions, so giving meaning to the life you live. It is this life purpose that helps you shape your goals for the now and the future.  Once your goals are clear, you can develop plans and act upon them, some now, others once we all have freedom of movement and social contact again.
MOT your life
"Goal and life purpose are not the same. Your life purpose is the reason for doing, what gets you up in the morning, the goal is the tangible end product." (Lucy Seifert)
The first step is to take an MOT of your life, a self-assessment of where you are now. It will show you where life is positive and what's missing.
Give each area of your life a satisfaction number from one to 10,  with one being low and 10 being high.
Career   
profession/trade
role
employed or self-employed
Learning
education
qualifications
skills     
Relationships
with friends     
with family       
at work            
Health  
general health
fitness
weight
Money 
income 
savings/investments
potential
Where you live
the place where you live (flat, house, boat, etc)
the area where you live
owning or renting
Time                
Interests/hobbies
Contribution/volunteering       
Other  
Your values
"The meaning of life is to find your gift, the purpose of life is to give it away." (Pablo Picasso)
Keep note of the areas where you score highly and where you score low and the reasons you feel as you do about each. What makes you happy, what deters you? What do you find easy? What do you dream about? This will reveal much about the values that are important to you. Here are diverse values to trigger recognition of what truly matters to you.
achievement, adventure, aesthetics,  ambition, autonomy
beauty, culture, diversity, internationalism
caring, community, collaboration, contribution
calm, challenge, celebrity, compassion, commitment, creativity
empowerment, environment, excellence, excitement
generosity, gratitude, fairness, freedom, friendship, fun
happiness, honesty, inclusion, integrity, internationalism, justice, kindness 
leadership, learning, love – to love, to be loved, loyalty
open-mindedness, positivity, recognition, respect,  
security, self-care, spirituality, stability, status, strength, success, sustainability
what else?
How can you live your values?
Values can be incorporated into many areas of your life. Values can be intrinsic to both individuals and organisations. You can see this in the mission and values statements on company websites.
Many companies translate their values into tangible actions, such as by placing staff in their chosen charity for a period, others may support financially mental health or sustainability projects. Some give one off donations, whilst others engage in partnerships with charities, such as those working on homelessness.
You may live your values through your choice of career, for example, the way you are with family and friends and how you relate to colleagues or customers/clients. You may realise them through your hobbies and interests. You might decide to volunteer. Where values are lacking in one area of your life, you might enhance them through another.
Suppose you are unhappy in your current role or career, that you don't feel driven by it. Consider how you might bring balance and motivation to your life by putting your energies into something important for you outside of your working hours. For example, if protecting the environment is important, to take part in a project. If you're concerned about the impact on people locally, to become involved with the food bank.
Moving forward
Considering together your values and how you rate each area of your life will help you define your goals. 
a) Look at the areas in your MOT where you score low and set goals to raise the bar.
b) Review the areas where you score highly: decide what, if any, additional goals to set here.
c) Consider the values you espouse: how will they affect the goals you've set? What other goals are important for you?
Goals can be simple: a single step, through to complex and long term involving many steps. If you have many goals, prioritise the areas you want to work on, choosing three to start with. Making them manageable is motivating. Then identify the actions to achieve them … and carry them through!
During these unpredictable times, each of us may find it helpful to take a 'deep analytical dive' into self-awareness, of what makes your adrenalin fire, and hence picture the goals of your future…. and work towards living your life purpose.
Share this article with a friend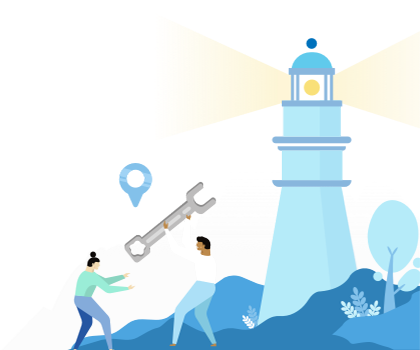 Find a coach dealing with Personal development