Health coaching
What to do when you are diagnosed with a life threatening illness or a chronic condition
When you are diagnosed with an acute or chronic illness for most of us, this can be a huge shock. You might feel overwhelmed, not knowing what to do. There is the medical team telling you the medical facts, you have to tell your close family, friends or your boss at work. It can be a very difficult and chaotic time. Emotions might be high and in a time of crisis, there often seems to be a lack of clarity and no choice. Feelings like 'why is this happening to me?', or you might feel anxious or fearful when you get your diagnosis. From my own personal experience as well as working with clients, I know that we all have our own way of dealing with a crisis and it is important to have awareness around our needs. With the right support, you will start to make sense of what is happening to you and feel stronger to face these challenging times.

Being diagnosed with an illness can affect all area's of your life, your friends and family, your career and your finances. Illness can shake your life, your values, your beliefs, facing your mortality and it can be an inner calling to re-think your life. For me being diagnosed with breast cancer was a life-changing event and it has been a journey of self-reflection, taking time for myself and making new decisions that turned my life around. 
What is medical coaching?
Medical coaching is a unique process that supports you to build emotional and mental resilience during a medical crisis or challenge, so that you can look to the future with hope and positive expectations.
Medical coaching is a powerful approach to help you go through these challenging times. This specific way of coaching can help you in the midst of a medical crisis to give you clarity so you can make plans and set goals. You will learn how to control your reactions, learn about your illness and to choose a doctor you trust. Professional support will help you to make the best of your situation.

Relaxation techniques can help manage stress as well as fear and anxiety. You might even discover new perspectives around your illness that you were not aware of before. The coaching process will help you to make a plan what is best for you. Establishing communicating with your loved ones as well as the medical team is important, so they know what is important to you. You will look at all aspects of your life and not just at the symptoms of the disease. It will help you to explore what it is you want, to become more aware of your options and choices. You will develop strategies to support you during these difficult times.
Medical coaching can include the person who is experiencing the illness, or people who are facing medical or surgical procedures, but it can also be the care providers or the family. It can include people who survived a traumatic accident, or people experiencing a 'burn-out' at work or at home.
Here are some helpful tips and ways of supporting you:
Talk to someone. Either a professional or a friend who you can trust. Talking to someone about your worries and fears will help to get some clarity. Take someone with you when you see the doctor.
Make a plan for yourself, in which you create space and time for yourself. 
If there are children at home, get support for them by other family members or professionals.
Start meditating or practice mindfulness. This will help you to stop the overthinking that we all do in stressful times. Pay attention to your breathing and just see what comes up. We are often not aware of our breathing. This will give you some space to detach yourself from your emotions. Many hospitals now have cancer support centres where you can have different kind of therapies.
Find a professional medical coach who can help you to create a structure for change, to make a plan for your future, for the sake of your well-being.
Share this article with a friend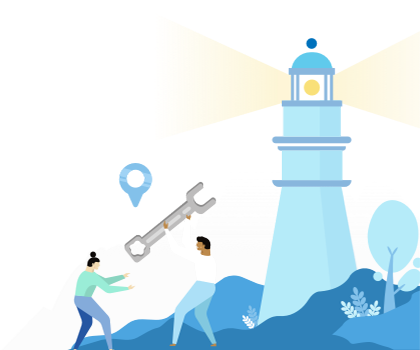 Find a coach dealing with Health coaching