Motivation
Top tips to tame your inner groundhog
We've all had days when it seems that all we do is go round in circles. Of course, a few days is one thing, but what happens when days become weeks and months become years? Why is it that we seem to carry on struggling with certain things when all we want to do is break free? Well, one of the big factors here is habits. Habits are behaviours in action. And it's the ones we'd like to shake off that are fertile ground for our inner groundhog. Habits are everywhere of course, we simply bring them to life through our beliefs about work, our relationship with people, our finances, health, and so on.
And strange as it may seem, the brain makes no distinction between good and bad habits, they are just habits. Behaviour in action, running us on autopilot. The good news is as creatures of habit, we all need basic structure and routine to help us survive and thrive in life. On the flipside, the not so good habits have probably been years in the making. The more we ignore or avoid a habit the more it will hold us in its grips. We then either find ourselves moaning or suffering in silence as we scratch our heads and wonder what to do next.
Stay with me though, because there is good news! The brain can - through a process called neuroplasticity - rewire itself and help us change our behaviour. However, we first need to acknowledge, accept and learn to love the weird and wonderful things we do. This is an important life lesson because if we can accept something we do habitually, and without judgement, we can take up a healthier relationship to it.
We find that we see things in a new light which means we can reverse the process and adopt new habits. The tide has turned and the cycle is broken! Happy days. This insight enables us to experience a deep and personal shift in the way we see things and guess what? This automatically diminishes the power of our groundhog and we breathe easy and feel confident with our new ways of being.
I wonder, has this got you thinking? Do you yearn for a fresh start, or daydream about turning over a new leaf? If you do, then think about how you might tackle your inner groundhog and ring the changes in your life.
Take a look at these top groundhog taming tips to get your habit makeover underway!   
1) Getting to grips with the 'big picture'.
Break your day into three chunks - morning, afternoon and evening routines. Then, for one week, notice what you do daily from the time you get up until you climb into bed at night. Everything counts including what you don't! Noticing is your word of the week! Record your observations.
2) What lies beneath.
In parallel with what we do, are our 'being' habits. Once again, split your day as before but this time identify the emotional triggers connected to what you do (tasks). Notice your emotional highs and lows and what time of day they are present. Some of these may include feelings of fear, anxiety, excitement, joy, disappointment, confusion, stress, tiredness, frustration, worry, sadness, anger and so on.
3) Now call them out!
Yes, there's nothing for it, naming your unhelpful or unwanted habits is liberating, because then you have some choice about what you can do. Call on your helpful habits and traits to help you identify how you can begin to overcome even the most entrenched behaviour.
4) Shuffle mode.
Breaking habits often means doing things in a different order, not at all, or a different time of day. Start small. Better to change things in your routine bit by bit than with grand gestures which fall away to nothing leaving you frustrated. Note: Doing things out of character or out of routine will feel odd; it's counter intuitive. Like riding a bike for the first time, you're going to need stabilisers before you cast them aside and whiz along with the wind in your hair.   
5) Ask for help.
If you're still struggling, don't suffer in silence confide in a coach, or other helping professional can help you create the time, space and some external accountability to help keep you on track and transform an area of your life beyond your wildest imagination.
Good luck!
Share this article with a friend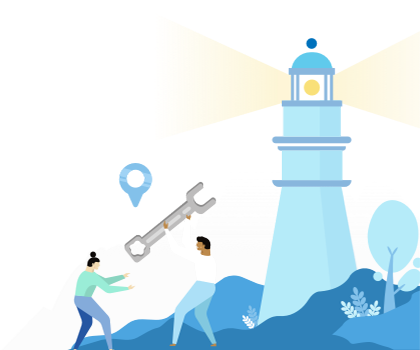 Find a coach dealing with Motivation