Personal development
The power of a coach
In December 2016, Andy Murray, or should I say Sir Andy Murray was triumphant in landing the coveted BBC Sports Personality of the Year award. He beat an all-star cast, including my personal favourite boxer Anthony Joshua, whom I don't even think was nominated. Outrageous if you ask me, but anyway.
Andy walked away from the ceremony with the trophy and all the plaudits and rightly so, his win was voted for by the general public. But for me there was someone who deserved just as much recognition for Andy's success - his coach Ivan Lendl. But like most coaches, Ivan stayed out of the limelight and remained in the background, happy for his protégé to take the acclaim.
But a closer look at Andy's career and moreover his title wins show just how much Ivan Lendl has contributed to Andy's success.
In 2011, Andy hired former tennis player and legend Ivan Lendl as his coach. Andy quickly went on to reach the Australian Open Final that year.
By 2012 Andy Murray was ruling tennis. That year he became the first brit in 77 years to win a grand slam when he won the US open and he also then took the 2012 London Olympics by storm by winning that crown too.
In 2013, he went on to do what I thought I would never see in my lifetime. He became the first British man since Fred Perry to win Wimbledon. Perry's last Wimbledon win was in 1936 a full 77 years before Andy's SW19 success.
In 2014 Murray and Lendl parted company after a trophy laden partnership. Murray then began being coached by Amelie Mauresmo in the same year. She remained his coach for two years and he didn't win anything. Not a single bean. Nada.
She later criticised him in public about his on-court behaviour.
Now, this is when things get interesting for me, because a real coach of any kind would have sought to help their client manage that behaviour with no public putdowns. For instance, look at the recent case between Diego Costa of Chelsea and his manager Antonio Conte.
For those not familiar with the story, Costa had a reputation as being very angry on the pitch but all that changed when Conte arrived. Costa is now much calmer on the pitch and is playing ten times better. Conte's man management skills were tested again so soon after taming the beast when Diego was offered a mouth watering contract in China. The player appeared to be slipping from his positive behaviour into trouble but Conte sorted it all out within weeks and it is not even mentioned anymore. Though, if not handled correctly, Chelsea would probably not be on the verge of winning another premier league crown. And Conte did this with minimum fuss and no public outburst of his player who is far more aggressive than Andy.
What I am pointing out here is that despite how talented these players, are they needed the RIGHT coach to help them with their so called demons (both players have had numerous coaches over the years).
When working with a coach, especially a life coach, it is so important for the coach and client to have rapport. But even more important is the coach's understanding of their client. When the coach identifies the client's weak spots he must be skilled in providing appropriate support whilst challenging in a productive way.
A good coach, working with a 'volatile' character such as Andy, would look at the consequences of his behaviour and the impact on himself and others. Furthermore, they would look at anger management work focusing on the effects that anger has on the body physically, mentally and emotionally and use visualisation to point out what could be achieved when anger doesn't play a part.
I 100% believe that everyone should have a life coach, all the successful people of our time have one such as Oprah Winfrey and Richard Branson. Having a coach enables you to move from where you are to where you what to be with the coach helping you to navigate your blind spots. But it is also important that the client and the coach are the right fit. By all means hire a coach to enhance your life but do your homework. Check out their testimonials, ensure you find out if they are qualified and they should also offer you a free call and consultation to make sure you get each other and you both have the required rapport. Finding the right coach will provide you with a life changing experience, so pick the right coach for you.
And what about Sir Murray? Within two months of rejoining Ivan Lendl, Murray was picking up his second Wimbledon crown. He then became the first man to successfully defend his Olympics crown and became World Number One for the first time in his life and there was not a Mauresmo in sight. Surely not a coincidence...a classic case of good and bad coaching.
Share this article with a friend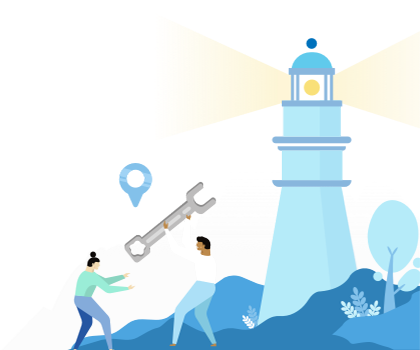 Find a coach dealing with Personal development