Personal development
The mindful act of de-cluttering
It's spring and space clearing will be on the minds of many. It needn't be difficult or overwhelming, although many people do feel this way, so they procrastinate and find that chaos rules.
There are various reasons we may find it hard and I think as we get a little older, guilt plays a part.
 What might get in the way of successful de-cluttering?
- It's got an external driver and doesn't feel like your choice. Imagine a teenager being told to clean his or her room and you'll get the picture.

- As we age, we perhaps feel sentimentality or even guilt at the idea of letting go. We put a high value on things and stuff.

- It's a lot of stuff. It's a whole house or the whole office that needs attention. This focus leads naturally to overwhelm.
For a successful de-clutter or spring clean, you are going to need some motivation and to find a strong 'why' to drive the action. This is the driving force that you generate. Think small steps to begin with and recognise the more manageable areas of your space that need attention.
Great reasons why!
- It's cathartic. This is a great opportunity to walk away from the past and start fresh. It can signify a clean slate from past hurt and difficult times. The stuff you surround yourself with can be a trigger to go back to hard times or painful memories, so let it go.

- You have control. Remember you are now an adult and this is your life and space. You have permission to remove other people's choices from your life. It's ok to take back control of your space and only keep want you want in it.

- It's mindful. Stress and anxiety can lead to clutter and chaos behaviours. Hoarding is also a sign of unmanaged anxiety. The very act of de-cluttering with some of your favourite music playing, or the windows open and the sounds of spring bring a sense of distance from daily stressors and the knowledge that you are going to feel a sense of achievement at the end of the day.
So this spring let go. Release and experience the mindful act of de-cluttering and let your past sit comfortably in the past.
Share this article with a friend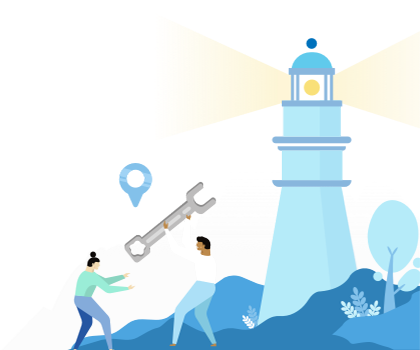 Find a coach dealing with Personal development