Business coaching
Stuck in the doing of business?
So far you have been successful in your business. You have worked hard and through sheer determination, and maybe a bit of luck you have got the results. 
Somehow now though, you seem to be forever working in the business, and the concept of a business strategy, a plan or even a direction is not on the top of your agenda. You are tired, feeling frustrated and maybe the whole situation is bringing you to a very low place.
That's the position Sue found herself in. Sue felt she was at a point where she just wanted to walk away from it all. Instead she took that step to work with her business coach. Within just a few sessions, she had learnt how to make time and space for herself to think more clearly about what she wanted from her business and her life. Sue quickly recognised the value that just 90 minutes three times a week of 'stepping back' time gave her, including creating her future vision for the business.
With her coach, she was able to devise her business strategy and supporting plan finding her coach's positive encouragement a key tool in helping her take the important action she needed to.

A number of months down the line Sue had outsourced a number of activities in the business, which freed her up to generate even more business with the right clients for her. 

The biggest change was in Sue herself, whilst it had been a challenging transition. she felt like she had a good balance working on the business vs doing in the business and this enabled her to more of what she wanted to do in life.
Working with a business coach can literally be life changing for small business owners, enabling them to grow their businesses in a way that they often may have considered improbable.
Share this article with a friend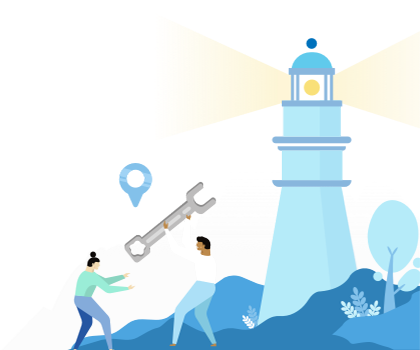 Find a coach dealing with Business coaching