Business coaching
Start-up business coaching
"Where do I start!?" is a common question when you're embarking on a new business. With so much you can be doing to get your start-up business underway, it's very easy to get those familiar feelings of being overwhelmed and then end up doing not a great deal and achieving virtually nothing. Alternatively you can dive in feet first, going straight into marketing mode when you don't really understand your products and services, or your target market. Do either of those sound familiar?
Here are a few tips to you get started in a more strategic, planned way:
Understand your values. Do some behind the scenes personal evaluation first. What will make your start-up business successful for you? Understanding your top 10 values, your rules for life, and aligning them with your personal life and professional life makes for a much more successful business. Once you establish these, you'll find it so much easier to sell you and your business message.
Give yourself some time and space to develop a mind map of what your new start-up business will look like. Mind maps help you develop your thoughts and business idea more freely, without restrictions. Start with your business name in the middle. What will it look like, who are your customers, how can you make it financially viable, what will you feel like etc.? Ask yourself a myriad of questions and see what springs to mind.
Confidence and self-belief are key skills all small business owners need to be equipped with. The good news is – they can be learned.  There are loads of techniques to rid negative, self-sabotaging thoughts and learn how to be a more positive, self-affirming, confident and professional business owner. Firstly, know what these thoughts are; write them down, all of your insecurities. Then start to write down some positive affirmations that are the exact opposite of those thoughts, each time the negatives creep in, say your affirmations. You can also have a think about what actions you can take to start developing these skills – take yourself out of your comfort zone!
Now you're onto the strategy and planning for your start-up business. Start to develop your product and service offering. Do your research, what are your competitors offering, how are they offering it and at what value? Differentiate yourself – what can you do with your business product and service that makes you stand out from the crowd?
Understand all the different ways you can market your product and service. What are the routes to your customers? Where do they shop, how do they think? Start to develop a wide range of marketing resources that you can utilise so you develop the most cost effective routes to your customer. From here you should see the development of your business marketing plan.
From each of these steps you will have unconsciously created lots of actions. Start taking action; small steps every day, week, month. It's the only way to create momentum and get your business off the ground.
Share this article with a friend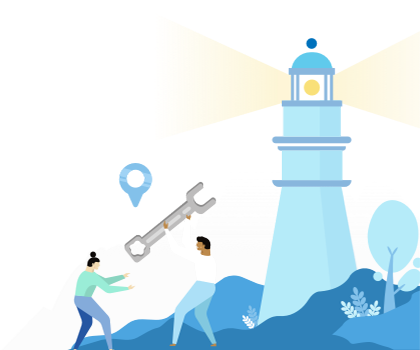 Find a coach dealing with Business coaching