Stress
Spring cleaning your space to spring clean your life
Spring is definitely here, albeit the weather is not particularly Spring-like currently! It's April and the trees are blossoming, new life is all around; from lambs in the fields to daffodils and tulips sprouting from their bulbs and as is typically the case we start to look to do some 'spring-cleaning' or feel the need for some sorting through of belongings and reorganisation in our lives.
What are the benefits of decluttering? 
Spring cleaning or decluttering has some remarkable mental health benefits as well as the obvious positives of making your living and work spaces tidier.
If you're going to declutter effectively and not just move things around then you'll need to make some decisions regarding what items you wish to keep and which you are going to discard, recycle, give away or perhaps even sell. Sometimes this can be difficult if there is an emotional sentimental attachment there, yet once the decisions are made you will feel a sense of achievement and pride that you have made them. Much like when writing a to-do list and ticking tasks off once completed you will feel satisfied that you are making progress. Start with a small project first, perhaps deal with that growing pile of paperwork which is largely junk mail or the pile of magazines that you've kept to look at one day soon. If you have lots of things that require organisation then picking one or two and completing those first will give you that sense of achievement early on which will spur you to carry on to do more.
It could also reduce the amount of stress within your household or workplace. Having an untidy house or work area can cause others living or having to work within the same space to feel resentful and it could be a bone of contention if the other person is less attached to certain belongings and less inclined to keep things. You may also find treasures or much-loved items that you'd previously put somewhere for safe keeping and forgotten all about. Or in fact you might find the perfect present for someone which would save you searching for a gift when it is needed.

Having a sort through can also be physically demanding if you are tackling large items and once finished you may feel like you've completed a work-out and burnt off some excess calories. It is very likely you'll feel energised and uplifted too.
Having a tidy and a clear out is also a good distraction if you have something weighing heavily on your mind and you are feeling a little stuck with what action to take or even a little anxious about it. Taking your mind off the subject and onto a more mundane task can release these feelings and help you feel more centred and put the issue into perspective. It's not uncommon for the mind to give you a lightbulb moment during or after a period of decluttering because all the while you are tidying and sorting, your mind is still working on a subconscious level to solve the problem or issue you are facing without you even realising!
They say our belongings make a house a home and many of the items and décor that you have in your living space will reflect your personality, your individual taste and also tell the story of your life. This is all positive, however when these possessions just become clutter and start to overtake the space making it more difficult for practical things to be achieved then this is when it starts to become an issue and can affect your well-being. This can lead to feelings of frustration if you cannot find things easily and overwhelm if the issue has become too great and feels like it will take a lot of effort to tidy up and keep organised.
If you'd like some support in your spring cleaning to accelerate your decluttering and therefore sense of well-being then enlisting the support of a life coach with expertise in this area may be the answer. 
Share this article with a friend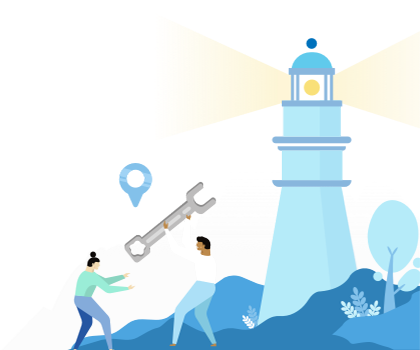 Find a coach dealing with Stress