Seven tips to take the stress out of returning to work
Prepare for going back to work after a career-break or maternity leave. It will help you feel in control and take the stress away. Here's how to make returning to work more pleasant and joyful for you and your family.
Childcare. The number one worry that needs to be sorted. Whether you choose nursery, nanny, childminder, you will make the decision that is suitable for your circumstances. However, flexibility in timings is essential. You can't control train delays or last-minute emergency meetings, and being home late, being able to pick your child up at a different time will be a great reassurance. Sometimes a backup plan with a babysitter or next door's au-pair might just will do the trick.
It is worthwhile thinking through all scenarios and making arrangements for the unexpected. It will give you peace of mind. Define your three most important roles in life. It could be mum, professional and partner/friend. Explore how much time you need to play each role in order to be happy. Then put a system in place, that will help you to balance the roles. Remember, if you are a happy and balanced person, everybody in your environment will benefit. Put boundaries in place, communicate clearly about those and stick to them.
Once you know what is a good balance for you, talk it through with all parties involved. What are the number of hours you want to work? How many are you expected to? When is your quality time with the kids? Allow for this it should be dedicated time, which should not be taken up by something or someone else. Equally, with partner or friends.
You may appear rude and uncaring when you don't immediately respond to a request, but a boss, a child and a friend can usually wait if they know you will be there for them at the agreed time. With boundaries clear, play one role at the time; be the professional at work; be the mum at home; be yourself with friends and partners. The clarity this brings will help to guard your defined balance and your happiness.
Let go of perfectionism. With so many balls in the air, things are not going to be perfect and do not need to be. If internet shopping offers you an extra three hours of free time, embrace the free time and accept that your apples were not your first choice brand. Let the house be less organised, because the nice weather allowed some great time in the park….
Learn to de­-stress. A busy life requires concentration, alertness and focus. This can easily turn into tension and nervousness, but with the right relaxation in place, you will be able to prevent that. Learn to do short meditations that you can practice a few times a day, perhaps find a Zumba class  or take up piano lessons. Look at life as 'work in progress'; and an 'every changing process' with a positive attitude. What works today, may not be effective in a months time. Even if all systems are working, keep on top and make changes when you need to. If you are going through a tough patch, don't forget it is temporary.
Above all: don't lose track of the most important emotion FUN. Laugh about situations and misunderstandings. Find that lightness and let it shine through. It will make you and everyone around you feel lighter and happier.
And that is ultimately what we are all after: stress free and fulfilling happiness with our loved ones.
Share this article with a friend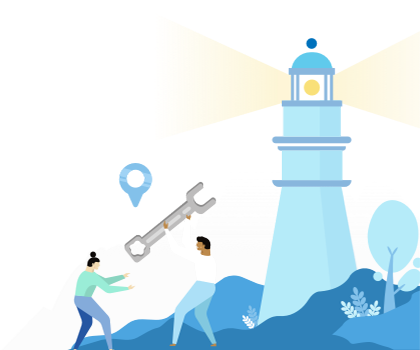 Find the right business or life coach for you