Personal development
Positive thinking or realistic goal setting?
"Aim for the moon. If you miss, you might still end up amongst the stars." - W.Clement Stone. 
There is an unproven theory which lets us believe that aiming high will help us to achieve. There is a proven theory that a positive attitude can kill you, while a realistic attitude with a positive mind-set, will help you survive. This theory is based upon research amongst prisoners of war (POW) who were able to build up a life after their traumatic experiences.
POW survived the camps because they dealt with daily life in a realistic manner; they started a choir, organised duties, built in routines and disciplines that helped them to carry on. Their positive buddies were hoping and praying to be free by next Xmas, or Easter, or summer and used their energy to fantasise about freedom and being reunited with their families. However, as the prisoner ship continued they got more and more desperate; coming down from their high hopes as Xmas came and went, as Easter came and went, and their situation stayed the same. A lot of the positive thinkers gave up, literally, and did not survive the camps. 
The lesson in this is about the importance of realism and the benefits of dealing with 'what is', rather than on focusing on what 'might be'. If you are setting goals for yourself, ensure that they are realistic and achievable. Your subconscious will make a note of doubt if your goals are unrealistic and your heart will fail to believe in them.
Don't aim for the moon if you have never fired a shot in your life. You will miss the moon, and most likely the stars as well as your shot might have gone the wrong direction. 
Take your current situation as the starting point and start building from there. Set goals for a short time. Make sure you have the time and resources to work on them and go for it. Once you are on your way, you can contemplate setting new goals. And so on.
Travel your journey in baby steps and enjoy every bit!
Share this article with a friend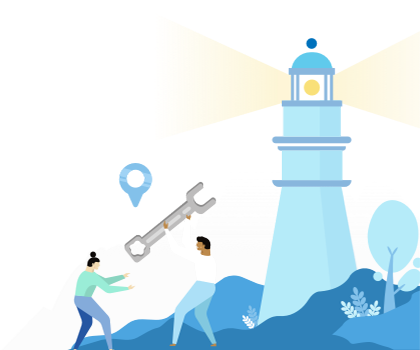 Find a coach dealing with Personal development