Motivation
Never mind the dream job, what's your purpose?
You get up, go to work, give a good honest account of yourself, then go home. Then repeat, until you retire or die, whichever is sooner.
At some stage we all ask ourselves, "what's the point?". Your answer to this question will have a massive impact on your attitude, not just in your work, but in your daily life.
Some people believe that finding your ideal job is all about discovering your purpose. But I wonder; if your purpose is wrapped up in your job, what happens when you retire or go on maternity leave?  
Your purpose is far greater than the job you do. Believe it or not, you don't need a job to have a purpose in life. Your job is simply one vehicle which allows you to live out your purpose, but there are many other ways.
Your purpose is your driving force in life and the reason why you get out of bed in the morning. If you're clear about your purpose and more importantly, live out that purpose, everything else falls into place, you make better decisions and you know what to prioritise. Your purpose doesn't just drive what you do, but also the attitude in which you do it.
Whether you believe in God or not, there is a reason for you being here on earth. You are not an accident. There is no other you and nor will there ever be in the future. You are unique. Your skills, values, personality and life experiences are beautifully knit together to make a special individual who can be the friend, parent, child, colleague or classmate that no one else can be. 
So, how do you identify what your purpose is?
Well, here is one simple exercise you can use. Imagine you are at your own birthday party and you're an age with a zero on the end. The party is in a public venue and at some stage in the evening, you pop to the loo. While you're in your cubicle doing your business, four of your guests enter the communal area and they are engaged in conversation... about you. You hear a relative, colleague, former classmate and your best friend discussing their relationship with you. What would you want each of them to be saying about you? 
Your answers to the above question will give you a starting point. Follow that by identifying what makes your heart bleed, what makes you angry or frustrated in the world or in your community. Perhaps part of your calling is to make a positive difference in a particular situation, using your unique blend of gifts.
Ultimately your purpose is about the impact you have made in your 'community', in your relationships and being true to your personal calling, rather than being driven by what other people want for you.
At the end of the day, no-one on their deathbed ever said "I wish I'd spent more time in the office".
Share this article with a friend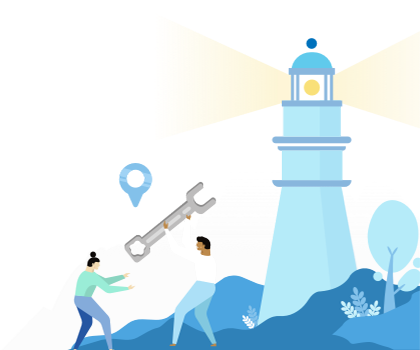 Find a coach dealing with Motivation