Is life coaching right for me?
Many people want to know if life coaching is going to help them before they take on the mental, financial and time commitment. Will their problems go away? Will it be worth the effort?
They are good questions, however, as each client is unique in themselves with their own set of expectations, it is often a hard one to answer with little information. There are however certain ways that you can be more assured in your choices. 
Below are five points to consider to help you decide if coaching might be right for you;
Are you at a point where you want to change?
Coaching is very much about making changes going forward. Sometimes people want time to take in big life events before they move forward and change. Although a coach will help you through this period, it may be appropriate to seek out other forms of support too, such as talking therapies or relaxation programmes until you are at that point that you are actually ready to move on. Once you are - coaching will help you do this.
Is the new behaviour worth more than the old to you?
Sometimes we feel stuck in certain patterns of thinking or maybe relationships or jobs that don't seem to be going anywhere. There are times that people have an overwhelming need to 'escape' or just 'get out'. This is perfectly understandable of course. We also need to think about what we will be left with once that has happened. What you will have now in terms of feelings and a way forward needs to be worth more to you than the way things were, in order for the change to work well. There are times when, although a situation may feel overwhelming, you need an interim plan or maybe look at alternative solutions to a problem. A coach will help you do this to find a way forward that will work long term.
Do you have the resources - or are you willing to find them?
Coaching is a commitment to yourself and looking after yourself allows you to feel fulfilled, be there for others and be the person you want to be in the world. You need to be happy to commit the level of time, thought and money that the coaching will require of you. Coaches have very different styles, they work over different lengths of time and costs vary greatly. The best thing is to contact a number of different coaches and ask about the practicalities - don't be afraid, we get asked all the time, it is part of the job! Once you have the information you can make an informed choice about which coaching style will work for you. It will allow you to feel secure knowing that you are happy with the level of resources you will need to commit, you will see the coaching through and have the greatest chance of getting what you want.
What do you want from the coaching?
It is good to have an idea of what you want to get out of the coaching - even if it is a broad concept. If you are really certain you want things to change, but do not know how or to what, a good coach will be able to help you identify your needs and build a strategy to help get you there. If you do have something more concrete in your mind, it is always good to share this with a prospective coach, from there you can have a frank and honest conversation about the likelihood of that coach being able to assist you in getting there. This way everybody understands the expectations, so you will walk away happy from the coaching. Always remember, being honest with yourself about what you want is the first step toward making a better future.
Are you ready to be brave and choose the right coach for you?
It can feel difficult to decide which coach might be right for you. There seems to be such an array of different personalities and styles. It is important though to go ahead and make that choice, if you are going to move on and make those changes. So how do you choose? Be practical, ensure you know the prices, how many sessions you might be looking at, if they can see you at times that will work for you and if you will have face to face or skype/ phone sessions. Be happy that you don't have to sign up for more sessions than feels right before having met the coach. These are important things that you will want to feel comfortable about. Take a look at their website, is it in a style that appeals to you? However simple it may be, does it give you a real sense of who you will be working with, as opposed to generic information or a sales pitch? Who the coach is is very important, how they work with you is even more important. Once you have had a look around go with your gut - we often get a hunch about what will work for us and it is usually right. Most importantly, be brave and make contact, it is the first most important step!
If you consider all of these factors, it should give you a good idea if coaching might work for you. I have seen so many people who have been in unhappy or unfulfilling situations for years and put off making that change. Once making that all important decision to work with me to get where they want, in a matter of weeks their outlook has changed, they feel better about themselves and they are on their way to getting the life they want. It is nearly always harder to try and cope with an unhappy or unappealing situation day after day than it is to be walking toward a bright and appealing future. Makes sense, doesn't it? Time to make that decision. So, what are you waiting for?
Share this article with a friend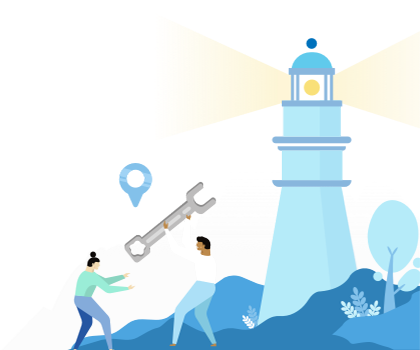 Find the right business or life coach for you