Motivation
Increasing focus starts by resolving your inner conflict
As a previous motorsports engineer, I was fortunate enough to be part of a great team and have the opportunity to assist them in the legendary 24 hours of Le Mans race. On top of performance, reliability and consistency, the 24 Hours of Le Mans represents the ultimate test for focus.
Timothy Gallwey has been the main inspiration for my coaching approach. In his book – The Inner Game of Work – he talked about two types of focus; forced focus and self-focus. But first, it is fundamental to grasp the essence of his philosophy by looking at the formula below.
Performance = Potential – Interference
Gallwey identifies Self-1 as your judgmental, overcontrolling and self-doubting inner voice, and Self-2 as your true self and potential. The inner conflict that arises between both selves represents the interference (in the above equation), which directly impacts your performance. This is where many people confuse it as their potential, hence creating self-limiting beliefs.
Forced focus is the attempt of your Self-2 to remove or mask the distraction coming from Self-1. Even if successful, Gallwey (1999) argues such focus is too difficult to maintain, hence not sustainable and ineffective in the long term. This is where the forced focus itself becomes a distraction, which directly impacts your performance.
On the other hand, self-focus is a more sustainable and effective focus which naturally comes from motivation and desire. It happens when Self-2 is immersed in the task at hand and connected with your true motivation to achieve your innate goals. Gallwey lists the three main contributors to self-focus:
"There is no easy trick to staying focused. It takes awareness, choice, trust, and a lot of practice."

- Gallwey, 1999
Awareness brings clarity and enhances understanding when approaching a task or looking at a situation. This resonates well with the main purpose of coaching which is increasing coachees' self-awareness to increase clarity and understanding of their situation and support them in self-reflecting on the best solutions.
But awareness is not limited to your motivators and desires, it is also about your thinking patterns and behaviours during the process. Your focus starts by being aware of your own interferences coming from your inner conflict between Self-1 and Self-2.
Choice represents a smooth road to reaching self-focus, but it reflects the presence of options. Ariely (2008) discussed in his book – Predictably irrational – our irrational nature to keep our options available, which is where it can become a source of distraction. Being equipped with a strong self-awareness helps us to better recognise our priorities, leading to less irrational and more effective choices.
When explaining 'choice', Gallwey argues that we have the power of choosing and deciding on which self to nurture. This brings us to the third element of focus – trust –where Gallwey formulates it as having more faith in our spontaneous Self-2 instead of listening to the doubts of Self-1.
In other words, it implies trusting ourselves by admitting that we can't possibly know it all, which leads to greater focus when learning. By doing so, we are resolving our inner conflict – between the two selves – and reducing the interferences leading to a performance that is closer to our true potential (Gallwey).
In a nutshell, ignoring our inner conflict and masking distractions might lead to some focus, however, it will not be sustainable and will create a greater gap between your actual performance and true potential. The key is equipping ourselves with great self-reflection to better understand and master our inner game.
Share this article with a friend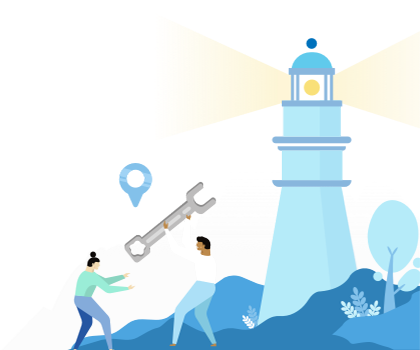 Find a coach dealing with Motivation