How are you and how are you going to be?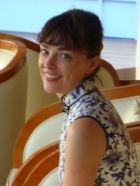 I was recently lucky enough to attend a workshop by the inspirational speaker, Dr David Sheard, who has become a specialist in care for some of the most vulnerable people in society. The day reminded me of an element I find so interesting and important in coaching: Addressing how we are and how we are being when we carry out our lives.
If for example we wish to achieve something in life, we can't just have it. We have to do things in order to get or achieve something, whether that be in the form of tangible goods - clothing, a car or a luxury yacht -  or other things that contribute towards our well-being, such as improved mental or physical health.
And whereas we may put a lot of thought into what we need to do or undertake in order to improve our lot, if it is not happening for us, it is worth thinking about how we need to be so that we do indeed progress to reach our goal.
For example, if you are running a business but it is not going how you want, have a think about businesses around you that are doing well. Ask yourself what you would need to do in order to reach something similar, then think about how you need to be in order to do that thing. You may well feel that others are very different from you and have a different character, but this doesn't mean you cannot emulate their approach. If they are being enthusiastic with customers, then be enthusiastic with customers. If they being strict about scheduling sales calls, then be strict. You do not need a personality change, just appropriation of behaviour that better fits your end needs. Of course there will be goal-attaining behaviours in some that you shy away from, but find others who achieve the goals you aim for in a way acceptable to you, and take their example.
Ultimately, how you do something will have an impact on what you do, and necessarily on what you achieve.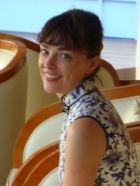 If areas of your personal or work life are not running as well as you'd like, give me a shout and we can discuss what would help you right now. Whether it's practical issues or emotional and personal aspects of your life which are affected, we can have a chat and see how my support could help you.
I work in a client-focused way - joint discussion can help lead to aims and actions t… Read more
Located in Barry.
Can also offer telephone / online appointments.
To book an appointment, please get in contact: