Five things to do to ensure virtual, online coaching success
These troubled times of social distancing and isolation can lead many to feelings of loneliness and helplessness. Even those of us who would count themselves as loners by choice are often now realising how much social interaction is being missed. Many are also concerned about income and job security.
Now maybe the time to explore virtual coaching, or sometimes called online coaching.  Most of this type of coaching is done via video usually through platforms like Skype, WhatsApp or Facetime; or if business coaching through WebEx or Skype for Business.
Some people are nervous about not being coached face to face, however once tried, often feel virtual coaching is more convenient and easier to fit into busy lives.
Let's face it, there are many important aspects of successful coaching, or to be more accurate; a successful coaching relationship. One of the key aspects is connection, or if you prefer; rapport. Unlike telephone coaching, people can find virtual coaching easier to feel connection since they can see each other and therefore see facial reactions and have eye contact. 
Now let's get practical and explore a few steps you can take when preparing for virtual coaching:
1. Do your homework – make sure you have found a virtual coach you can work with. By all means, contact a few and speak to them. All decent coaches will be happy to spend some time with you initially free of charge. This is your chance to ask your questions of them and see if you feel you connect with them, and therefore have trust in their ability to help you. 
2. Double-check the details - make sure any video platform the coach uses is something you can also access. For example, Skype is pretty universal, WhatsApp can only be used if someone has a smartphone number to create the account, and FaceTime is Apple only.  Also, because in theory, your coach could be anywhere in the world double-check time zones so there are no misunderstandings. If your coach is outside the UK it will also be worth asking about their data protection details.
3. Have a safe space – virtual coaching is convenient as there is no travel required (which of course, at the moment while there is only essential travel, is great). However, you need to make sure you have somewhere quiet and confidential where you'll be for your sessions.  You want to feel like you can say anything you need to without being overheard or interrupted.
4. Check your Wifi – make sure your Wifi/internet connection is as stable as you can.  You really don't want to be halfway through a session for it to freeze or lose sound.
5. Do a test call – I would always suggest doing a quick test call through your agreed platform. This could, of course, be with your prospective coach if they have time, but at the very least try it with a friend or family member. This means you are familiar with how to log on, connect and what to expect. This can really help reduce the anxiety of doing the sessions virtually.
Don't let lack of time or the inability to travel stop you from being more successful in life, whatever that looks like for you. To find a qualified life coach use the Life Coach Directory search tool and book an online or telephone session.
Share this article with a friend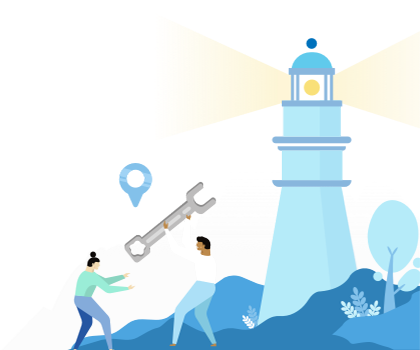 Find the right business or life coach for you