Personal development
Do you ever wonder if you're getting in your own way?
Are there ever times you just feel like no matter what, you can't seem to move forward? That you're stuck in a rut and you can't figure out why? That you will never achieve what it is you want? 
I love a quote and the one that resonated with me recently, has been transformational; it reminded me to work hard on practising self-compassion.
Self-compassion is exactly the same as having compassion for another, but for yourself. The idea that, instead of being self-critical if you feel you've fallen short or failed, you respond to yourself as you would to a dear friend. You respond with understanding, that perfection isn't reality, that you're only human and that you're doing the best that you can. You respond with kindness.
That quote is from Maya Angelou, she says, "When you know better, you do better".
I've had quite a talent, as I think so many of us have, for being self-critical. I think society conditions us that way; making us feel we need to change, to do better, to be better, to have more, to be smaller, to look different… the list goes on. I therefore think it's true to say that self-criticism comes far easier than self-compassion, particularly when surrounded by the glossy highlight reels of social media. 
I've worked with many clients who often allow this self-criticism to grow and morph in to self-limiting beliefs which ultimately stops them from getting where they want to be going and what they want to be achieving! Focussing on the fact that they have failed at something previously and holding on to this as evidence to support them in never trying to do it again. 
All of a sudden we find ourselves stood right in our own way, telling ourselves we cannot or should not bother with our goals. The best way to get out of your own way, is to remind yourself that us lovely humans are more often than not, simply trying our best with the knowledge and experience that we have at the time. 
On many occasions I've been hard on myself for the actions I have taken in the past as I can now see that it wasn't the best, most sensible or most efficient way to get to where I wanted to be. However, what I now understand, is that I was on the right path for me at that time and that I was trying my absolute best with the knowledge I had on that day.
I can think of plenty of examples, as I am sure you can too?
We will all learn something new today and then again something else tomorrow and the next day after that. As this happens, we will be able to do better, but that doesn't mean we should be annoyed that we didn't get here faster. After all, life is a journey, not a destination.
Do you spend far too much time being hard on yourself about what you now perceive to be mistakes or shortcomings? Understand and accept that you were simply doing your very best with what you had - it helps to significantly to move forward and beyond any previous error. 
The point is, I might look at this article in six months or a year and think… what was I thinking? But that'll be because I'll probably have learnt something else and I'll know better and I won't beat myself up about it. 
Next time you are being hard on yourself or self-critical, ask yourself if you were doing your best – I can bet that you were. Next time you're judging the way someone else is doing something, consider the fact they are probably trying their absolute best with the knowledge and experience that they have available to them too.
Accept your humanness and know that you are imperfectly perfect and the best way to move forward and get out of your own way is with a big helping of self-compassion and self-kindness. 
Share this article with a friend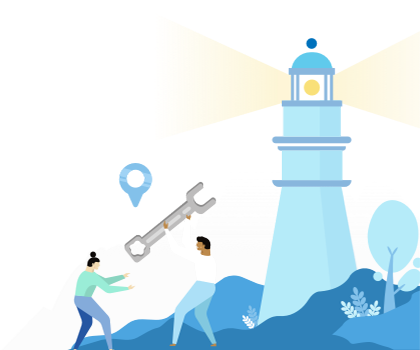 Find a coach dealing with Personal development