Personal development
Coaching, mentoring and counselling – what's the difference?
"Which would be better for me, coaching, mentoring or counselling – and what's the difference anyway?". This question often comes up when someone first reaches out for help to make changes in their life.
The three share some similarities but some very important differences too, and so it pays to work out which is going to be better for you before embarking on a series of sessions with someone.  
So let's take a look at each one turn, and explore how they differ.
Coaching  
A coach helps a client to discover and reach their potential.  This might involve developing new thinking skills, setting goals and actions to reach goals, and identifying and overcoming obstacles to change. Coaches use a variety of tools, models and methods, so it's worth exploring what an individual coach that you are considering has to offer.  
I myself specialise in Cognitive Behavioural Coaching, which is similar to Cognitive Behavioural Therapy (CBT). In my sessions, we'll explore what's holding you back from achieving your goals and then explore your thoughts, feelings and beliefs to see how these contribute to holding you back. I'll help you to see how the 'inner critic' voice in our minds influences these things, and how you can develop more positive, rational and helpful ways of thinking that take you forward in your desired direction.  
I also help my clients to decide what direction they'd like to take, exploring their personal values and strengths, so that they can find a direction that gives them purpose and fulfilment in life. I often include some mindfulness and self-compassion coaching too, helping find a voice to counter the 'inner critic' that we all have and learn to be kind to ourselves. 
Coaching encourages self-insight and seeks to help the client identify specific actions that they can take away and implement in their lives through agreed homework.
It is very much present and future-focused. Coaches typically don't give advice without first exploring all the ideas that the client has for dealing with an issue, so you can expect your coach to ask you lots of exploratory questions!
Anyone can call themselves a coach, and so it advisable to find a coach that is a member of a professional coaching body, such as the Association for Coaching.

Mentoring
This usually involves an experienced person passing on their knowledge and experience of a subject to you. Like coaching, it is focused on the present and future situations, but it differs from coaching in some key ways:
It usually involves giving advice and direction from the mentor's personal experience.
It is often delivered informally and without any payment, for example, a senior manager might meet a junior colleague over coffee to offer advice on career progression.
There is usually no set agenda, it can be more of a chat.
Mentors typically have no formal training in mentoring.
Sometimes in my coaching sessions, I will steer into the role of a mentor, with the permission of a client. I find that this most often happens when I'm working with people who run their own business. I have 15 years of experience in this area and I find my coaching clients want to tap into it, especially when it comes to setting strategy, leadership, marketing, sales and customer service. But this is the exception rather than the norm in most of my coaching sessions.
Counselling
Counselling is an umbrella term covering a variety of therapeutic models but it generally differs from coaching and mentoring in some important ways:
Counselling focuses on understanding and healing emotional disturbances in relation to the past and present, but sometimes the future too. Often it involves exploring childhood problems and exploring the impact that they have on how a client responds to things in the present day.  A coach may deal with less complicated emotions and the focus returns to changing current thinking and behaviours to help create change for the client in the future.
Like coaching and mentoring, it can be short term but is just as likely to be long term over months or even years.
As a life coach, I will often look back for a short time at the past with a client, to help us both understand why they might behave in the present moment in a particular way. For example, if you are a perfectionist, it can be helpful to be aware of where your need for perfection came from, for example, it may have stemmed from the high expectations of parents or teachers in childhood.
Understanding this can help take some of its power away, particularly if perfectionism has been causing anxiety and procrastination in the present day.  
I hope this article has been useful. If you'd like to find out more about my own style of coaching, please do visit my page and arrange a free consultation by Zoom.
Share this article with a friend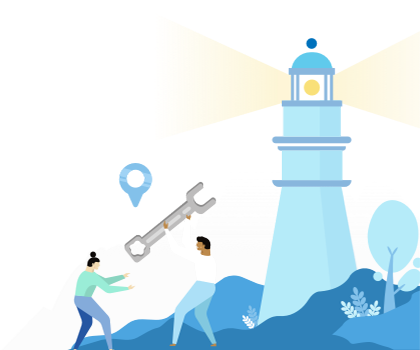 Find a coach dealing with Personal development