Autistic spectrum intervention and inspiration
I have been both inspired and privileged to share the journey of people who are described as having challenging behaviour. That is to say, certain behaviours that present and have made their life path less than easy. Behaviours, that might stretch the boundaries of convention and result in feelings of anxiety, uncertainty that can cause feelings and behaviours to develop that limit natural self-expression.
There is often an acute sensitivity and awareness of the effect that the limits of self-expression are having on their daily life, education, work, social life, family and friends.
Learning and experience over a period of time creates adaptation of behaviour. These adaptions are used to get results that have been learned by experiences over time to convey the messages that are being expressed. Results are achieved in a way that the individual person knows, and relies upon, based on experiences over time and adaptation over time.
 
Challenging behaviour is behaviour that is persistent, repetitive and causes difficulties for the individual, which can limit their fullness of life experience. Often this learnt behaviour is relied upon to create a known, reliable certainty for the individual, providing security and assurance.
Every form of behaviour is an expression, it is saying something about who we are, what we want, how we want to relate. Asking why certain behaviours are expressed in certain ways is a step in the right direction to understanding the experience of the individual. Expression expresses our desires, our failures and our frustrations.
 
There are so many positively notable strengths with individuals who experience challenges that are on the autistic spectrum. Because of their individual experience and adaptation's one size never fits all. By tapping into the strengths of character and those creative life skills, that can often have massively intuitive problem-solving techniques, as a coach we can support the creation of greater flexibility in those places where self-expression has become dependent on repetition. This repetition may no longer be serving the individual as their life experiences grow, develop and change.
 
By developing individual learning tool, techniques and support, coaching can add depth and unique qualities to the capacity and capabilities of the individual in managing their daily life challenges.  
Adaptable characteristics are strong elements of clients on the autistic spectrum and with other strengths, support systems and tools coaching can ignite positive change for the individual.
 
Positive characteristics (this list is not exhaustive):
A level of creativity not just the arts and crafts elements of learning, a broader more subtle creative thinking, that is completely inventive and thinks outside of the box.
Life skills that are on a completely different level, with adaptive sensitivities and personal empathy.
Survival skills, that have learnt to adapt behaviour when life sends an unexpected element.
Courage to try new things and having a deep determination to work things out and to understand.
Commitment to try without fear, abilities that rise to a challenge.
Creative problem solving, numerical and broader thinking, with more subtle levels.
Determination and courage that exceeds the norm by the experience of various type challenges.
Coaching
Health care, self-care, the emotional, psychological, social and spiritual are all levels of meaningful exploration within the coaching relationship. By understanding and exploring the specific experience of the individual's challenges, we can be in a position to work with that experience to provide tools and support solutions.
Individual tools that are unique and offer specific support enable the individual to progress onto a different level. Working towards a greater sense of socialisation and self-expression.
 
Travelling this unique journey with an open mind as a coach creates an opportunity to engage with the individual, creating interventions that can be channelled to focus towards supporting a new fullness of life experiences in its broadest sense for that individual.
Current support
There is funding available to support individuals with challenges into employment and to develop individual learning that will offer support to achieve a better quality of life.
Share this article with a friend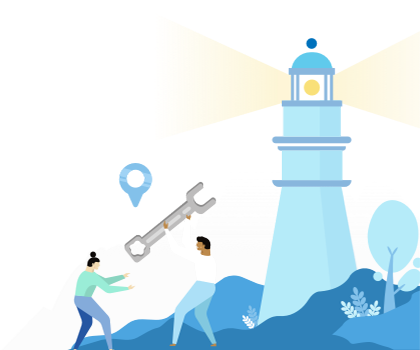 Find the right business or life coach for you