Personal development
20 ways to make moments, memories and magic this Summer
There's something a little bit magical about Summertime. For me, it's a warmth thing. Not just a sunshine kind of warmth, but an all over feeling about the season and what's ahead, plus the odd moment when I catch myself drifting down memory lane and of days growing up in Somerset.
Breaking up for the school holidays and knocking for my best friend next door are some of the fondest memories I have. We'd head off on bikes to play tennis or crazy golf, and while away the days in local parks. If we were feeling extra grown-up we'd spend the afternoon in town buying lip gloss or hanging out in our department store's coffee shop nursing a chocolate milkshake seeing who else might turn up - get us! They were the best times.
One summer, we even managed to make friends with some older boys - nothing romantic of course - just secret crushes, awkward flirting and lots of blushing! Then came college, first cars, alternative nights out, and a group of friends I can still cry with laughter with to this day.
Of course, time moves on, but the magic's still there. These days it's my garden, the odd unplanned weekend away with my husband, seeing those friends and reminiscing, and the joy of seeing my boys growing and doing their thing plus all the hardwired worry that comes with parenting. The simplest things make the best memories, don't they?
So, with Summer on your doorstep, I wonder what it holds for you this year? A holiday? A staycation? Or maybe you're up against it with a few tricky weeks of juggling work and round the clock childcare? Perhaps you're running on empty and in need of some JOMO (joy of missing out) to get your mojo back.
Whatever it's looking like, here's a collection of heart-warming ideas followed by a reflective exercise that I hope give you a Summer that's big on making moments, memories, and just a little bit of magic.
20 things to do this Summer
1. Make a new playlist.
2. Visit a new restaurant.
3. Watch the sunrise.
4. Do some gardening.
5. Wake up by the sea.
6. Eat something different for breakfast.
7. Go to a festival or a country fair.
8. Fall in love with an old hobby or passion all over again.
9. Call a friend you haven't seen in a while and plan a picnic.
10. Give yourself an afternoon off.
11. Treat yourself to a new hairdo - why not go for it and change the colour too!
12. Tell those closest to you how much you love them.
13. Do something daring.
14. Book a stylist and arrange a makeover.
15. Treat yourself to a new candle.
16. Find an offbeat quirky cinema and go watch a cool film.
17. Go to an outdoor concert.
18. Visit a flower show or garden open to the public.
19. Have a wardrobe weed.
20. Paint your toenails a wild colour.
I wonder, what kind of response did you have to reading the list?

Here are a few options to get you thinking:
Did you view it as a random collection of things to do and that was the end of it?
Did you think there's actually some really simple ways to do something memorable?
Did you secretly hope you'd hit upon your 'holy grail' activity to make it a summer to remember, but felt disappointed that nothing took your fancy?
Did it make you realise that there's nothing out of the ordinary and any/all are possible - it's just a question of making an effort to do them?
Did you enjoy reading the list, and go through a mental process of elimination and carefully try to classify them some way, like in order of appeal, ease or difficulty?
So why the self-evaluation? Well, I think the way we take in information and then how we respond to it can give us some important clues about our likes/dislikes and how motivated and committed we are to change, which can be very useful in terms of what we can learn about ourselves.
Indeed, one of the fundamental things that coaching can help you with is the ability to challenge your beliefs. Beliefs are often described as the hidden rules by which we live, and as with all rules, some serve a purpose, indeed define our purpose, and some do not and hold us back.
Once you realise that you're in the driving seat, the things that you once believed were off limits or 'not me' are now within your grasp, and that can be a game changer. So go on, seize the moment! Imagine what you might learn about yourself, because change can happen very fast if you let it.
Share this article with a friend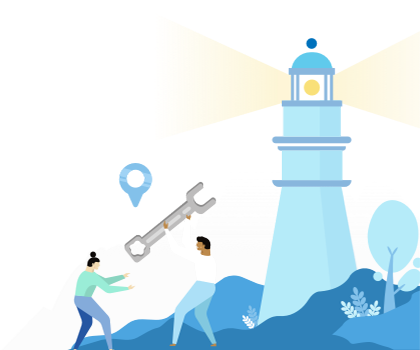 Find a coach dealing with Personal development