Motivation
11 ways to survive, even thrive, in lockdown
The start of a year is a time to look forward to the short, medium and long term and to set goals to deal with practical needs and fulfil deeper aspirations. So, in January I usually encourage my clients to clearly define their wishes and then set deadlines and timelines for the steps along the way to reach their targets.
There are challenges in making plans for the year and beyond in the middle of a pandemic and lockdown. We cannot know when it will be safe to travel abroad for work or for leisure, for example, or when entertainment will reopen; you may be furloughed, redundant or uncertain about your particular role or profession.
Such uncertainties present hurdles for planning. I have, therefore, chosen to look at planning for the lockdown, which now looks to last until at least March in the UK. Of course, everyone has a different set of circumstances in terms of, for example, employment, social contact or lack of it, finance, comfort with online, accommodation and environment. This is, therefore, a generic approach to making the best of the lockdown.
11 ways to survive - and thrive
1. Have a pattern and a plan for your day and your week… and weekend. Having no plan for the day is a recipe for wasting time and feeling you've achieved nothing at the end of the day. Have fixed times of day for meals and breaks, for work or admin, times to talk and to walk and relax.
Set yourself a main goal and a smaller goal and when you'll take the actions to achieve them. At the end of each day note what you've enjoyed and what you've achieved.
2. If you're homeworking or not working, get up on workdays and weekends as you did before lockdown. Get ready and dressed as if you're going out to work, or going out socially. Be ready for those planned and unexpected video calls. Don't get caught out!
3. Got more time on your hands without that daily commute to work? How about taking a course you've been meaning to take but haven't had time for? Try fiction writing, learning a language, developing your artistic skills - there are umpteen courses online. Check out work skills and leisure courses with udemy, city lit, reed, findcourses and many more.
4. Do you have more time 'to be' instead of constantly having 'to do'? Set some time aside for your personal well-being. Try meditation or mindfulness, yoga, qigong, or personal training, relax with a book or in front of a TV drama. It's fine to switch off from the world.
5. You could use this time to review where you are professionally and where you want to be. Is this a good time to revamp your CV, paying attention to both content and layout and your achievements? Would you benefit from starting interview preparation now, rather than waiting for a call and having to rush to prepare?
6. Keep in touch with friends and family, ideally booking in regular times each week. Organise 1-2-1s or group chats, and weekend gatherings so that Friday, Saturday and/or Sunday feel different from the workdays (that's if you're working, and even if you're not). Planning ahead gives you social occasions to look forward to.
7. Have refreshments, lunch or dinner online with a friend so you can have a relaxed and proper chat, as if you were together at your home or theirs, or a restaurant. You may want to exchange cooking ideas and recipes.
People also tell me they've been having longer chats with friends since lockdowns began, getting to know them better, rather than the multiple exchanges of 10-second WhatsApps that they used to have. It may also be an opportunity to recapture old friendships.
8. Go out online – lots of galleries have their exhibitions online both for adults and children, such as the British Museum, Royal Air Force Museum and Natural History Museum where you can see the Wildlife Photographer of the Year or go on a guided tour with Sir David Attenborough.
9. Missing going abroad? Why not take a virtual trip to Berlin, Santiago or Yellowstone Park (without having to put up with minus 14 degrees!) There's a terrific choice of destinations across Europe, South America and the Far East. Enjoy historical and cultural perspectives with highly knowledgeable guides, and it's all in real-time. Register with virtualtrips.io, book a trip from their calendar and tip the guide at the end.
10. Looking for an adventure? Bryce National Park, Utah or the Kenai Fjords in Alaska, are just two of the exciting experiences you can take. From the safety of your laptop, iPad or other device, you can walk through the extraordinary geological formations at Bryce or down into an icy glacial crevasse at Kenai… and there's lots more besides.
11. Since we cannot go far from home and most of us are spending more time at home than usual, pay extra attention to your environment. Change things around for variety, get rid of the old and bring in some new items to give a fresh feel to your place. Be more aware of your local area, the sound of the birds in this relative quiet without planes overhead, the changes of the plants and trees with each day.
---
Finding new experiences and learning, making changes and accessing what is available are useful strategies whilst waiting for the lockdown to end. I hope these ideas will prove helpful to get the best from your lockdown.
Share this article with a friend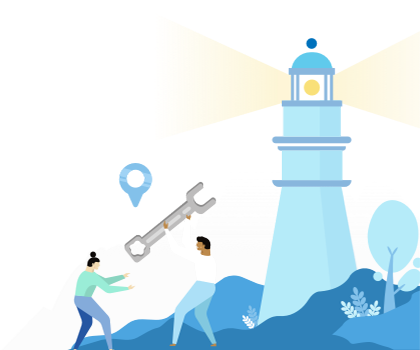 Find a coach dealing with Motivation