7 reasons why you struggle with decision making
Are you one of those people who struggle with making decisions? If so, most likely your head is speaking a different language than your heart. Who are you going to listen to? Maybe today your head and tomorrow your heart. No progress made and confusion added. I believe that humans live from the heart and make choices from the heart. And it is no different when making a decision. The head is rational, no-nonsense and then the heart starts to whisper.
Which of these do you recognise?
I can't make a decision because:
1.      I am worried what other people will say about it – sign of low confidence
2.      I always want to have the best. There might be something better out there – perfectionist
3.      If I get it wrong, I am a failure – lack of self-love
4.      If I get it wrong, it will be the end of the world – catastrophic thinker
5.      This might impact me forever – rigid attitude
6.      I don't know what's best for me – don't know yourself
7.      I don't want to have the responsibility – fear of stepping into your power
Once you know what gets in the way, you can start to tackle the confusion. Once the confusion has cleared, it will be easy to make the decision.
Another thought.
I can easily make a decision because:
1.      I am impatient and any movement is better than no movement
2.      I want my mind to stop racing around in circles
3.      I want to impress others
4.      I want to annoy others
5.      I don't have to face the consequences
6.      I know what is right in this situation
7.      I know what is right for me
Decision making is easy when you are self-aware, know what you want and have an internal frame of reference. If decision making is a challenge for you, there are ways to change that. One option is to talk to a coach.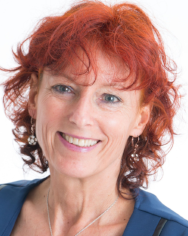 Dr Mariette Jansen (Dr de-stress) is a psychological coach, using therapy models, coaching techniques and mindfulness meditation to help you become balanced, stress-free and in control of your life. Focus areas are work-life balance, confidence, food/diet stress and general stress.

Author of two books on meditation and exam stress.… Read more
Located in Weybridge and Kingston-upon-Thames.
Can also offer telephone/online appointments.
To book an appointment, please get in contact: